CCHMSC
Monthly eNewsletter
March 2018
out NOW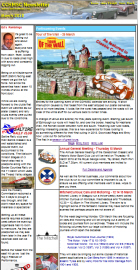 Sign up now for your eCopy
Tour of the Wall - 25 March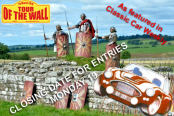 A change of venue and scenery for this years opening event. Starting just south of Edinburgh our route will head for, and over the border, heading for Hadrians Wall, the Roman border between north and south. Travelling over rural roads, visiting interesting places, this is a new experience for those looking to do something different for their first outing in 2018.
Regs
Entry Form
Entry List
Features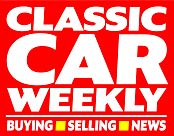 If you puickup a copy of Classic Car Weekly on Wednesday 14 March you will find your club feature in the events listing with Tour of the Wall.
Follows on from our CCW feature for all the 2018 tours your club will be running.
Time to pop your entry for Tour of the Wall into the post
Classic Events
This column will publicise other classic car events around Scotland. If you would like your event featured here then email details to
events@caledonianmsc.com

See also the NESCRO website
Tour of the Wall. A journey back in time - 25 March 2018



Join us as we travel back in time, some 1900 years to the outer reaches of the Roman Empire.


A change of venue and scenery for this years opening event. Starting just south of Edinburgh our route will head for, and over the border, heading for Hadrians Wall, the Roman border between north and south. Travelling over rural roads, visiting interesting places, this is a new experience for those looking to do something different for their first outing in 2018. Download Regs and Entry now! Look out for centurions.

Regs EntryEntries arriving daily. Join the crews now for a great day out in your classic

.

See the latest Entry List hereEntry List

Annual General Meeting - 15 March 2018


The Annual General Meeting of the Caledonian Classic and Historic Motor Sport Club was be held on Thursday 15 March 2018 at the Royal George Hotel Perth. Reports from the Club President and Treasurer were provided and members turned out to agree the Principal Office Bearers and committee members to lead the club for the forthcoming year. Many good ideas were discussed and the committee will look at implementing these over the coming year.

MSA Extra - March 2018 Edition
The latest edition of the MSA Newsletter with all the latest news and features from the MSA.

Read the newsletter online, click here.
For a print-friendly PDF version that you can save to your computer, please click here
MitchellCurious:Cars and Motoring - 12 14 15 March
Mitchell Library in Glasgow run a thrice-weekly event called Mitchell Curious on Mondays, Wednesdays and Thursdays, 12.30 – 12.45pm in The Mitchell Library. The aim is to highlight some of the fantastic material they have behind the scenes that perhaps people are not aware of.

If you missed the 12, 14, 15 March cars and motoring displaying a variety of books and journals from their archives, fear not. All of these items and more are available to consult at any time on Level 4 of the Mitchell


Perthshire Classic Car Festival - 21 April

The Press Launch on Tuesday 6 at Scone Palace featured in STV news, Courier, Daily

Record, Scotsman and other motoring journals. The Rotary Club of Blairgowrie are organising the first Perthshire Classic Car Festival which will take place on Saturday 21st April 2018. The Festival is raising funds for, Cancer Research UK, Alzheimer Scotland and The Rotary Foundation. Read the full Press Release
If you are a classic car owner, you can display your classic cars ("the Display Cars") at Scone Palace. Only a £10 donation per car for charity. See details and email your car info to me and we will do the rest. Car Club Display Car Apply


Welcome to the CCHMSC website. The club runs rallies and tours for historic and sporting cars of all types. You don't need to have a Classic or historic car to join the club. We have plenty of drivers looking for navigators, and marshals are always in demand. [more].

Easy to join the club, download an application form and send it off [Member Application]


Updated 16 March 2018
Webmaster