CCHMSC
eNewsletter
December 21 issue
out NOW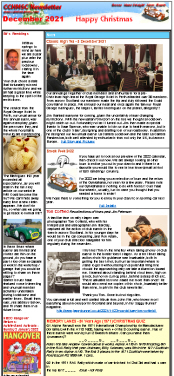 Events Calendar 2022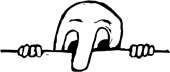 . For 2022 we bring you a selection of tours and the return of the Gymkahana, not seen for a few years. We hope there is something for you to enjoy in your classic or sporting car next year.
Wheels and Tyres for Winter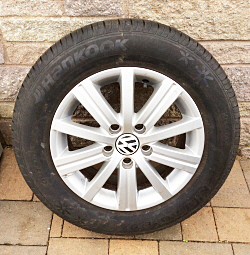 Wheels with winter tyres keep us moving during the cold and winter days. See our selection of tyres and alloy wheels from one of our long standing members.
As always a bargain price if you call in quick.
Features
Sunday Worship
6 March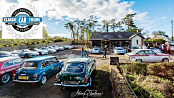 Bill Telford next event for the new year

Meets at he But & Ben, Main Street, Croftamie, G63 0EU.
The But & Ben, exclusive use of their car park which will be reserved for "Sunday Worship" cars only.
Breakfast is included in your entry (tea/coffee and bacon roll or roll & sausage) with secure parking reserved for your car.
Entry cost £10.00 per person

Full details plus information on how to enter your car can be found via this link:-

HCC Spring Tour - 9 April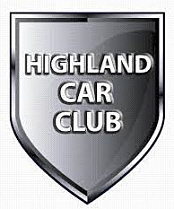 On the 9th of April HCC will be running the Spring Tour open to pretty much any car within reason and will be a one day event starting and finishing somewhere in Inverness.
The route will be around 160 miles. It's always a good day out - more a date for the diary than anything at the moment but more info will follow
Rotary Club Of Inverness Loch Ness Classic Car Tour Saturday 4th June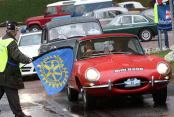 Non-competitive event open to classic and vintage cars, more modern cars of a sporting nature as well as vintage and classic motor cycles, the maximum entry being restricted to 65 vehicles
Full Details
Classic Events
This column will publicise other classic car events around Scotland. If you would like your event featured here then email details to
events@caledonianmsc.com
See also the NESCRO website
Events Calendar 2022


For 2022 we bring you a selection of tours and the return of the Gymkahana, not seen for a few years. We hope there is something for you to enjoy in your classic or sporting car next year.
Other events may be added, if that annoying virus can be kept under control. Check out the events page to find out more.


Crofterra announces new format for 22


HCC have announced a new 2 day 370 mile Crofterra, starting and finishing at Inverness, 3 & 4 September.

New style simpler navigation, and low entry fee, while retaining the quality finisher awards which are a hallmark of this event, are designed to attract those new to the sport and keen to enter.

This year the route will cover the Grampians, Perthshire and Argyll.


Ready to go for 2022


A new addition to our For Sale page - a ready to tour Mazda MX5 used regularly by our member Charlie Young.

Check out the spec now and treat yourself to a well deserved Christmas present to yourself.

Full details

End of Season High Tea - Sunday 5 December: Full Story

Our annual get together of club members and enthusiasts for a pre-Christmas high tea at the Royal George Hotel in Perth attracted over 30 members. From across Scotland our members made the trip and duly followed the covid constraints in place. We enjoyed our meal and once again the famous Royal George meringues, the largest, tastiest meringues on the planet, allegedly!!

We were shown the annual review video of the years events, though somewhat shorter than normal this year. Lots of chat and tall tales were told. A great way to end our year.

The Rotary Clubs of Perth and Blairgowrie are preparing for Drive-it-Day 2022. 24 April 2022

Up to 100 classic cars will assemble at McDairmid Park Perth, home of St. johnstone Football club, before proceeding through the historic City of Perth.The tour will take you north along the banks of Loch Tay, and on to Glencoe. The return route will be via Crianlarich, Loch Earn, on to Crieff Hydro Hotel.

Grand Caledonian Tour - 25 September to 9 October
Tales of the Tour (The Full Story available Now)



John Stuart 1975 Alpine and Owler 1971 model take centre stage


The tour visited Highland, Lowland, mountains, glens, coasts and islands. Fabulous scenery, and fantastic roads.

Revolution: January 2022 Issue


Enjoy all this and the latest news from the motorsport community in this month's edition.
https://revolution.motorsportuk.org/

Welcome to the CCHMSC website. The club runs rallies and tours for historic and sporting cars of all types. You don't need to have a Classic or historic car to join the club. We have plenty of drivers looking for navigators, and marshals are always in demand. [more].

Easy to join the club, download an application form and send it off [Member Application]


All material published on this website ©Copyright Caledonian Classic and Historic Motor Sport Club Ltd. No unauthorised copy without permission, Contact

Webmaster


Updated 20 January 2022