CCHMSC
Monthly eNewsletter
August 2018
out Now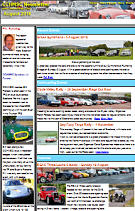 Sign up now for your eCopy
Clyde Valley Rally - 30 Sep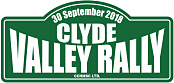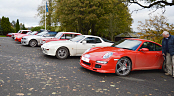 Not long now until we travel the Clyde Valley Rally route for 2018. Time to post, scan or photo and email your entry, to join this band of classic and sporting car enthusiasts. Remember you can pay on the day (only £10 entry).
Heading for some exciting border roads, along and around the Clyde Valley. Organiser Ralph Forbes has been seeking out more of the little travelled roads for regular entrants, and those new to this part of Scotland's great countryside
Regs
Entry Form
Entry List

Features
For Sale - Classic & Modern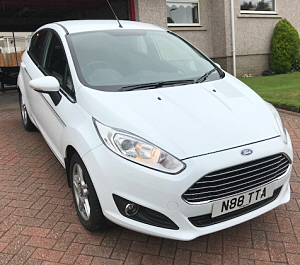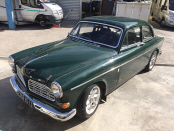 Checkout the
For Sale
page for a selection of classic and modern cars ready to enjoy. Plus lots of parts and accessories for that important rebuild your undergoing.
Ford Capri Mk1 - 5 litre V8 "Perana" re-creation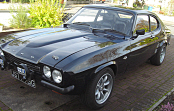 Price reduced on this 'must see' classic.
Perana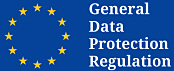 CCHMSC has updated its data privacy policy, in line with MSA recommendations. You can review at data privacy
Classic Events
This column will publicise other classic car events around Scotland. If you would like your event featured here then email details to
events@caledonianmsc.com
See also the NESCRO website
Clyde Valley Rally - 30 September. Time to Register your entry

Not long now until we travel the Clyde Valley Rally route for 2018. Time to post, scan or photo and email your entry, to join this band of classic and sporting car enthusiasts. Remember you can pay on the day (only £10 entry).



Heading for some exciting border roads, along and around the Clyde Valley. Organiser Ralph Forbes has been seeking out more of the little travelled roads for regular entrants, and those new to this part of Scotland's great countryside.

Regs Entry Form Entry List

CCHMSC invite you to our Clubman Historic Road Rally and, for cars not qualifying within Historic Regulations, Clubman Targa Rally. The event will include 7 special tests, and 3 regularities. Start and Finish at Lanark Auction Mart, Lanark. Regs Entry Form Full Details
Bo'ness Revival - 1 & 2 September
The heat turned up at Bo'ness, in the sky and on the track. A damp Saturday changed to 22 degrees on the Sunday unleashing on track excitement to entertain the record breaking crowd of spectators.

RSAC Three Lochs Classic - 19 August

The RSAC Three Lochs Classic headed for new territory for the 2018 event. Over 50 classic and sporting cars lined up at the Morris Equestrian Centre, just north of Kilmarnock, to challenge the all new big and wee routes, each taking in 3 new lochs. Veteran, vintage, classic and sporting cars drove either the big 75 mile route, or the 60 mile wee route. The overcast skies melted to let the sun shine down on the crews as they set off on their run. Full story and photos
MSA Extra - September 2018 Edition
The latest edition of the MSA Newsletter with all the latest news and features from the MSA.


Read the newsletter online, or download pdf copy
Crofterra Pandemonia 1 - 2 September
Another successful Crofterra from the team at Highland Car Club. The La Crofterra Pandemonia set off from Fairways on Saturday morning on a loop that brought them back to Inverness for the overnight. Sunday saw them head off toward Speyside, with a visit the "Motormania" Classic Car Event in Grantown on Spey. Read all about their antics on Facebook


The 2018 VSMA Autumn Run - 7 October
In an effort to encourage enthusiasts from more northern and eastern locations, will start in Perth and finish in Kilsyth covering some 70 / 80 miles between venues – most in glorious Perthshire.


Note - Not an MSA accredited event.

Welcome to the CCHMSC website. The club runs rallies and tours for historic and sporting cars of all types. You don't need to have a Classic or historic car to join the club. We have plenty of drivers looking for navigators, and marshals are always in demand. [more].

Easy to join the club, download an application form and send it off [Member Application]


Updated 16 September 2018
Webmaster