2022 events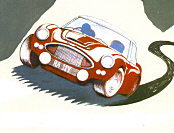 Calendar of events for 2022, for the club.
Hopefully you will find all or some of the events a good reason to get your classic on the road and see a bit of Scotland.and beyond.
Full details and Regs etc for CCHMSC events will appear closer to the time of each event. Keep looking at this website for more information.
We will also list other club and classic events and shows as we hear about them.
Penty to choose from for classic motoring.

If you would like to join the Club download the application form now.

2022 Events
Below is listed the latest view of the 2022 events calendar, for your club. Some dates may change, and events added as more information is obtained but a good start to plan your classic mortoring diary for next year.

Normally we would open with an Easter event, such as the Argyll Classic. With the uncertainty of the winter season and potential covid restrictions your committee have decided to make the Red Hackle the opener for the 2022 season.



The Red Hackle Tour - 8 May
Our tribute tour to the Black Watch. Start and finish to be once again at the Black Watch Museum Perth. The date has been secured in the museum diary. This venue has very successfully been used as the start finish venue in several past years. Organisers Ron Adam and George Shand have been working on a new route with a lunch at a castle on route. Where could this be?




Museum Tour – 24 July.


This new event is based on visits to classic car and motorsporting museums. Starting at the Dundee Museum of Transport, we motor north into the highlands visiting Grampian Transport Museum in Alford, continuing to our finish in Edzell. Some great roads across Angus, Perth and Kinross.

The current rising costs of everything have impacted on your club, as it has other clubs. While providing a fun fiilled tour with places to see and visit, plus the end of event meal has meant we have had to increase the entry price to cover our costs. Your club does not run events for profit, but we must cover our costs to remain viable. Looking forward to seeing you on this new tour, over a new route, with more to see and do. .
Full Story
Gymkhana – 7 August . CANCELLED
Due to lack of entries, and the need to commit to setup costs now, the club has decided to cancel this event.
Dave's Dales Moors and Forest - 17 & 18 September
Renamed in memory of our colleague Dave Spence who designed, planned and produced all the documentation for this event. Starting in Gretna we travel into the 'All Creatures' Yorkshire Dales, North Yorks moors, and east to the Cleveland Hills, before reaching our overnight around Harrogate. Our second day will take us west through the Dales to the 'fell' country, and the Forest of Bowland. Turning north through the Dales National Park, we head to the finish in Cumbria, the finish of our previous 2 day excursion to the north of England.

CCHMSC visit M-Sport - Thursday 6 October
Back in 2019 we arranged a visit to M-Sport at their Dovenby Hall workshops in Cockermouth, to see how they build WRC winning cars.

With the many changes to the WRC specification, ,e.g. hybrid cars, plus the new test track we are organising a new visit, timed to hopefully see some of the WRC cars being prepared for their next WRC rally event.

The tours now start at 5.30pm, lasting approx 2 hours. We need a minimum of 10, maximum of 20 entries to make the visit work. Cost is £40 per person, all entry fees going to M-Sport.

If you are interested in joining this tour please reply to organiser Jim Paterson (jim.paterson@btinternet.com)

More on M-Sport https://www.m-sport.co.uk/

Classic High Tea - 4 December
End of the touring year for members to get together to chat about their year of classic motoring, and what is happening next year, at the Royal George Hotel in Perth.
Other Clubs Events 2022
Col de Ruisg Winter Tour - 15 January 2022
Ecosse Rallye Drivers Club will promote the Col de Ruisg on
15 January 2022.

This ERDC event is open to all motorsport enthusiasts and is designed to allow crews to practice navigational skills and will provide an opportunity for the driver and navigator to work together as a team.

The event will take the form of an evening Winter Tour and will use some of the excellent roads through Argyll and Perthshire.


Des Cols D'Ecosse - 11 & 12 March
Des Cols D'Ecosse will be held on Friday 11 March and Saturday 12 March 2022 and is organised by Ecosse Rallye Drivers Club.

The event will start in Helensburgh and finish at Applecross with an overnight halt in Grantown-on-Spey. Start and Finish venue will be sent out with the Final Instructions.

Those who drive all of the roads identified will be Auto Distance Gold finishers, those who drive three quarters of the roads will be Auto Distance Silver finishers and those who complete half of the roads will be Auto Distance Bronze finishers. Special prizes to the oldest car and the car with the smallest engine capacity to complete all of the suggested roads. Regs Entry

HCC Spring Tour - 9 April


Regs and Entry out now for the HCC Spring Tour on Saturday 9 april. Open to all pre '86 and all sporting cars. A one day event starting and finishing at Rollerbowl Inverness IV2 4BQ..

The route will be around 120 miles. It's always a good day out. Entry £15, includes rally plate and electronic roadbook. Excludes all meal etc.


Rotary Club Of Inverness - 4 June
Non-competitive event open to classic and vintage cars, more modern cars of a sporting nature as well as vintage and classic motor cycles, the maximum entry being restricted to 65 vehicles
Jackie Stewart Classic: Thirlestane Castle 18 & 19 June


June 2022 will see Thirlestane Castle, situated in the heart of the beautiful Scottish Borders countryside south of Edinburgh, host the first ever Sir Jackie Stewart Classic – presented by Rolex.

The major new motoring event will showcase the career of three-time Formula One World Champion, Sir Jackie Stewart OBE, featuring live motorsport action and an award-winning classic car show, all in aid of Race Against Dementia.

| | |
| --- | --- |
| Race Against Dementia raises and allocates funds to accelerate global research and development in the race to find a prevention or treatment for dementia. Race Against Dementia's vision is a breakthrough in the prevention or treatment of dementia with the greatest of urgency Full details and Tickets www.sirjackiestewartclassic.com | |

Royal Deeside Motor Show - 2 & 3 July

the Royal Deeside Motor Show is gearing up for it's second year, taking place on the 2nd and 3rd July 2022 at Kincardine Castle and Estate.

RDMS is a two-day gathering of rare motors, including performance, classic, retro, contemporary, agri, leisure and heavy haulage, spanning motorcars, motorbikes, campers, 4x4s, tractors, HGVs and so much more. The Motor Show includes Showcase Parades, 4x4 Experience, Motor Dealers, Auto Retailers, Autojumble, Food & Drink, Entertainment, Motor Attractions and new for 2022, Camping. You can find out more information on our event website RDMS22.



Scottish Transport Extravaganza - 9 & 10 July


Scottish Vintage Vehicle Transport Extravaganza is held each year at Glamis Castle on the second weekend in July. It is unquestionably the largest gathering of vintage, veteran and classic vehicles in Scotland and provides a wonderful setting for a family visit.

Closing date for entries is 31/05/22, make sure to get your entry in to avoid disappointment. Car Club entries are already full. As part of our Austin display we would still like to include an Austin Tractor & a Metro 6R4, get in touch if you have one.

Contact Lesley Munri

lesley@svvc.co.uk

01307 840311 Mobile Number: 07980 855184

RSAC Three Lochs Classic 21 August


RSAC Motorsport Three Lochs Veteran, Vintage & Classic Run. This year marks the 20th running of the Three Lochs, and we are delighted to be returning to the Royal Northern & Clyde Yacht Club in Rhu, Helensburgh, where the first Three Lochs was held in 2002.

The change of venue has also allowed us to devise a different route with a run up the old Military Road at the Rest and Be Thankful. We would like to thank the Yacht Club, and Steven and Diane Kinghorn at the Rest, for their support

Once again there will again be a short route suitable for cars in the Veteran Class and any others who may prefer it, and a long route for everyone else

Crofterra announces new format for 22


HCC have announced a new 2 day 370 mile Crofterra, starting and finishing at Inverness on

3 & 4 September.

New style simpler navigation, and low entry fee, while retaining the quality finisher awards which are a hallmark of this event, are designed to attract those new to the sport and keen to enter.

This year the route will cover the Grampians, Perthshire and Argyll .

Full details

Glasgow to Edinburgh Run - 25 September
The ERDC event New Date that avoids other events on the original date.

Event will start in Glasgow with the opportunity to join the run in Stirling or Perth before going on to the finish in Edinburgh.

Updated 12 August 2022
Webmaster