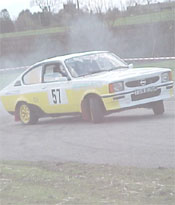 Your Historic, Post Historic or Classic car, or any spares, for sale or wanted welcome here.
Email forsale@caledonianmsc.com with the details, and a picture if you have one.



1966 VOLVO AMAZON 122S - BASED IN NICE, FRANCE.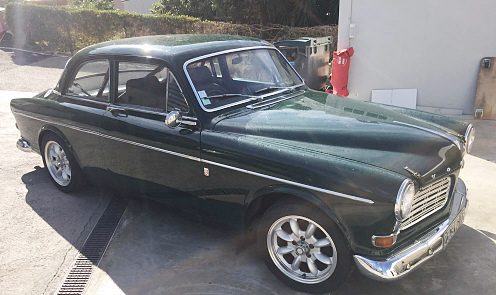 122S 04/66 RHD refurbished over many years and fully overhauled.
Fitted with overdrive, blue printed B20 (Gérard Lepron in Paris did it)
45 Weber,
SD roll cage,
Quaife ATB,
Polyurethane bushes,
Bucket Seats,
Alloy radiator,
70Lt alloy fuel tank,
Special King Springs coils and shocks,
Superlite 16" rims with Michelin,
4 in 1 headers with full SS exhaust,

Ready to go rallying or pleasure, any distance.



Phone:_ 0141-563-7972.

Mobile:- 07806776311

Further information can be obtained from Patrice Ryder ryder.patrice@gmail.com


.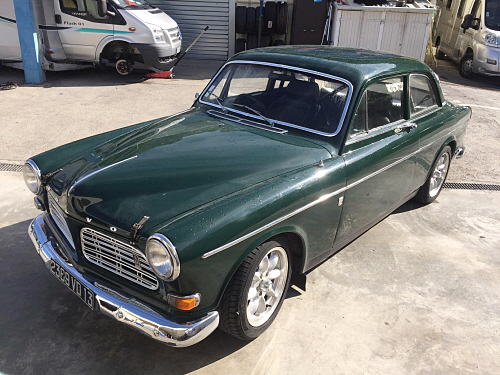 £30000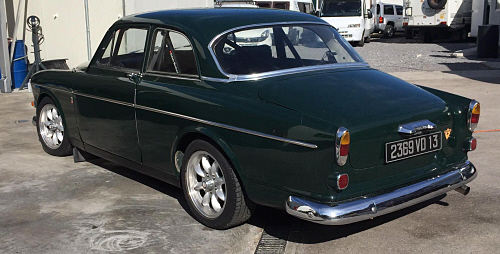 2004 Mazda MX5 Arctic Special in Razor Blue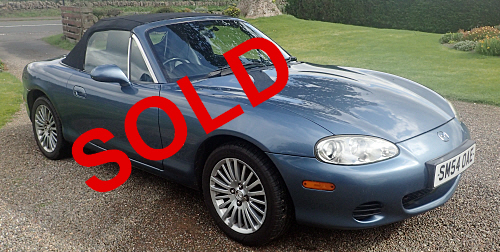 SOLD


Triumph Spitfire IV 1500 - Factory Hardtop

Factory Hardtop for Spitfire Mk IV / 1500 in very good condition
NO dents or rust damage new headlining with
NO marks or tears.
Complete with fixings and very rare hood bag which covers the folded
hood when the Hardtop is fitted.
Finished in French Blue.
£ 250

Location Troon

Contact - Craig McGibbon
07920 154007


1995 Honda Legend Coupé 3.2 V6 auto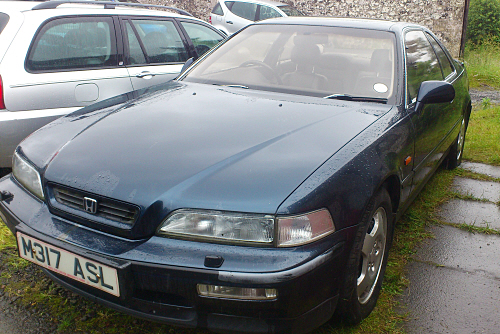 Future Classic for sale
1995 Honda Legend Coupe 3.2 V6 auto, Midnight Blue with black leather interior, cruise, elec' sun roof, windows, mirrors & seats,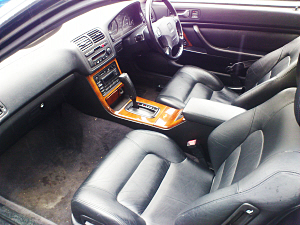 Currently on SORN, the car has not been on the road for a couple of years. I believe there are less than thirty of these fantastic tourers left in the whole country. Car starts and drives but would need work to re commission it.

Known faults are, power steering pipe leak at front valance, rear silencer blowing, will need a couple of tyres and the brakes would need to be overhauled. Some surface rust on rear wheelarches. Could make a nice summer project.



£700 ovno





For further info please call or text Eddie Kilgour
07936 832569





Alloy Wheels & Quirky Registration Plate - At Reduced Price

sale.htm#anhanga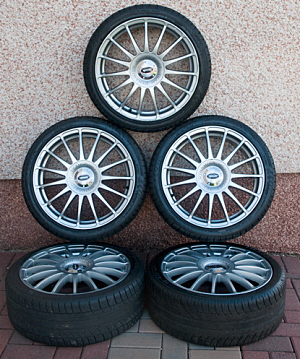 Set of 17" Team Dynamics Alloys with 205/40 tyres which have a few miles still on them yet, they were fitted to a Mazda MX 5, they have dual pitch stud holes (71mm & 76mm see photo) so they will fit other cars.
They are clean and tidy front & back, no lacquer blistering up, a couple of them do have scuff marks, one worse than the other. but they are nice wheels.
I managed to get a set of original Mazda wheels, hence why they are available, and I wanted to get the MX 5 looking original again.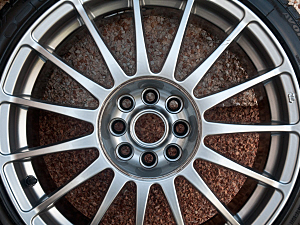 £275 ono.


Want a quirky Reg. Number for your car or to just hide the year of your car?, this one is for sale.
The website click4reg has it up for sale as I asked them to sell it on my behalf.
They put a value on it of £875 plus the £80 transfer fee . (Check it out)
If this is something that you are looking for then contact me direct.
I will accept £399 for it which includes the Transfer Fee

If you are interested in either of the above email me
billbarrav76@gmail.com
or Tel. 01555 771802.
I'm in Carluke Lanarkshire.

I also have the following which might be useful to you
Hillman Imp Engine 930cc. - £385
Conversion Kit to mate K-series engine to type 9 Ford Gearbox. - £250


Contact: Douglas Anderson telephone: 01382 731755 dglanderson1@yahoo.co.uk



2010 MGTF 135
This is one of the last examples of the MGTF built. This car has the N series engine, a modified K series with uprated manifolds etc to overcome the historic cooling issues associated with earlier K series power units fitted to MGF / TF's. With only 11500 miles on the clock this is a real bargian for some serious 2 seater sports driving. If you want a reasonably priced sports car 'key ready', then this is one to look at.

Drive away for only £7000For full details contact Archie Simmonds - 01890 818425

This sumpguard is originally from an Opel Ascona/Vauxhall Cavalier, but is essentially a sheet of 6mm thick Dural 61cm wide by 120cm long so could be bracketed to fit a wide range of vehicles.
Price £50 and quite heavy so buyer will need to collect from Perth, or we can maybe arrange a handover somewhere.
Only £50

Lots of bits for the MGB classic rebuilder
MGB alloy bonnet with air duct, requires painting, £100;
MGB four speed syncro g/box with overdrive, condition not known £100;
original early MGB woodrim steering wheel £60;
MGB lower wishbone arms (new) £25;
5x Michelin TA20 18/62 x 16 rally/track day tyres £75;
5x 20ltr fuel cans £12 each;
4x 185/70x13 road tyres all good £40;
Twin 45 weber carbs,36 choke,
140 main,160 air,55f8 idle,F16 emul, 45 pump,£250;
MGB engine requires rebuild (comes with spare crank, 2 x cranks, 2 x cams, 2 x pairs of carbs) £200.
MGB steering rack £60
MGB K&N air filters £50
Yet more items added to go to a good home
Pair of Cobra bucket seats in red - £60
4x Lancia Delta alloy wheels - £100;
Original Italian Weber 45DCOE 9 carb on rare Derrington manifold for MGB £350
Halda 90' drive, V11 8:1 "T" drive, V11N 8:1 "T" drive siezed, Offers;
1.9" coil springs - 9"x175lb, 7"x250lb, 8"x150lb, £15 per pair ;
AVO adjustable platform sockers for 1.9" springs, 9" closed, 11" open, good condition £75.

Updated 19 September 2017
Webmaster