1979 Audi 80 ,automatic 1600
Low genuine mileage (24500), complete with background paperwork.




£4600 ono


Location West Linton





2007 Mazda MX5 Mk3 1800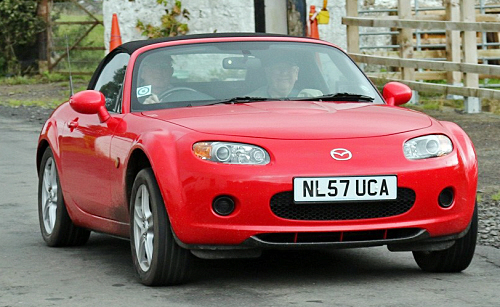 Specification
5 speed box
New discs /pads all round
New Mazda wheels all round
New tyres all round
Just had an oil and filter change
New thermostat
Roof rear panel is glass


Electric windows
New space saver wheel and tyre
Mileage at last MOT 67749
MOT until 1st February 2022
Taxed until 3rd February 2022
Complete with Brantz trip
EVERYTHING WORKS ON THIS CAR

£3500 ono

Location Strathaven


2000 Jaguar XKR Coupé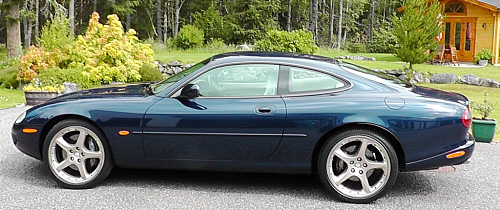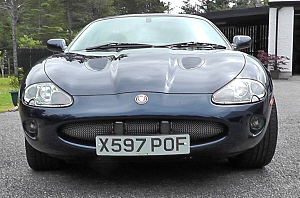 Jaguar XKR Coupe, automatic.
Built 2000.
4 litre engine
Pacific Blue
Ivory leather interior
ultra low mileage of only 5100 miles,
New 20" Detroit tyres fitted
New battery.
Full service history
Genuine Reason For Sale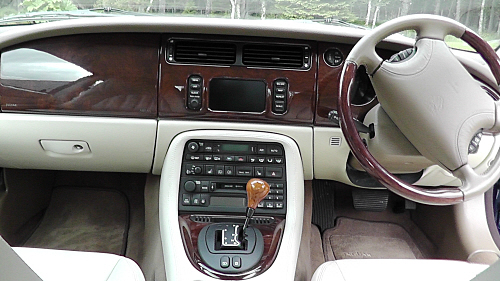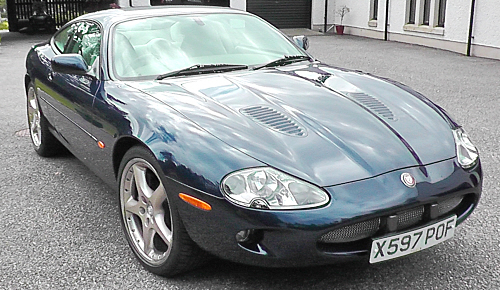 £20,000 ono

Location Inverness

Contact
Margrit Perrin
01808 521331



Four Michelin 215/55 R18 tyres Primacy 4


5197miles only



The Michelin e. PRIMACY is the first tyre from Michelin that is eco-responsible, made to last. Primacy™ Tires combine all-weather handling and traction for a quiet and comfortable ride. You can trust that our Primacy™ tires are safe, reliable, and durable, with fuel efficiency and great traction.




Porsche 924 Bonnet - Free to a good home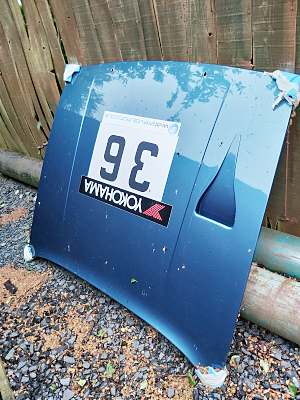 This bonnet has been at the back of the workshop for some time.
Good condition and useful if you have a 924 to go with it
FREE

Contact


1966 Volvo Amazon 122S Rally Prepared

122S 04/66 RHD refurbished over many years and fully overhauled.



Fitted with overdrive, blue printed B20 (Gérard Lepron in Paris did it)
45 Weber,
SD roll cage,
Quaife ATB,
Polyurethane bushes,
Bucket Seats,
Alloy radiator,
70Lt alloy fuel tank,
Special King Springs coils and shocks,
Superlite 16" rims with Michelin,
4 in 1 headers with full SS exhaust,


Ready to go rallying or pleasure, any distance.



Phone:_ 0141-563-7972.

Mobile:- 07806776311

Further information can be obtained from Patrice Ryder

ryder.patrice@gmail.com

.




£30000







Wheel Clamp & Jerry Cans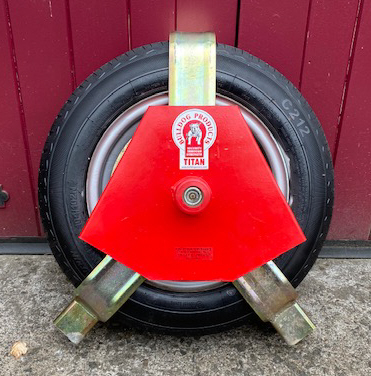 Bulldog Titan Heavy Duty Wheel Clamp.To fit 165,175R13, 14, 15 wheels. Ideal for caravans and trailers. £150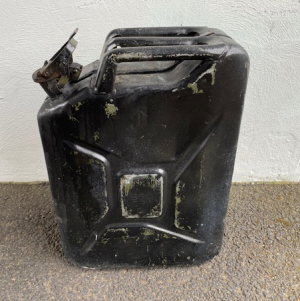 20 Litre Fuel Cans. WD pattern steel jerrycans. 6 available. Bit scuffed but solid. £10 each



Contact
Peter Holmes on 07710 502602 (Peebles)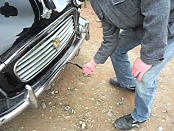 Starting Handle

Remember these?

The shaft of the starting handle is 15" long.
FOC to a club member .
Hand over or recipient pays postage.
Location Glasgow
Free to a good home

Contact
Tom Niven
07940 344341



Garage Clear Out
I have the following items which might be useful to you
Hillman Imp Engine 930cc. - £385
Conversion Kit to mate K-series engine to type 9 Ford Gearbox. - £250


Contact: Douglas Anderson telephone: 01382 731755
dglanderson1@yahoo.co.uk

This sumpguard is originally from an Opel Ascona/Vauxhall Cavalier, but is essentially a sheet of 6mm thick Dural 61cm wide by 120cm long so could be bracketed to fit a wide range of vehicles.
Price £50 and quite heavy so buyer will need to collect from Perth, or we can maybe arrange a handover somewhere.
Only £50