CCHMSC
eNewsletter
November 23 issue
out NOW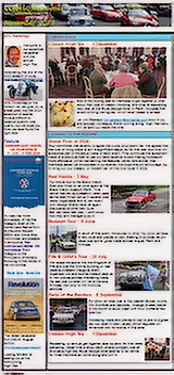 We are now on Facebook

Classic High Tea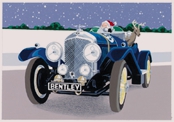 End of the touring year for members to get together to chat about their year of classic motoring, and what is happening next year.
Gather at the Royal George Hotel in Perth. Includes their award winning Meringues, which never cease to amaze.
Let Jim Paterson
jim.paterson@btinternet.com
know if you, and spouse, colleague, friend coming along. High Tea Menu will be sent out nearer the time.
For Sale:

Parts for Sale
A real collection of Rally accessories and useful parts for a variety of cars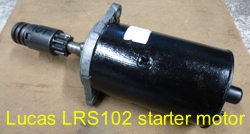 Classic Events
This column will publicise other classic car events around Scotland. If you would like your event featured here then email details to
events@caledonianmsc.com
See also the NESCRO website
Sneak Peek 2024 Events
Your committee met recently to agree the club's 2024 event list. We agreed that the cost of living crisis is still a significant issue, so for this year your club will subsidise part of the setup costs of each event.
This continues the agreement made at a previous AGM to use our bank balance toward making motorsport more affordable, while maintaining the features, variety, and social gathering that members asked we incorporate in our events.
We hope this will encourage you to bring out your classic, or modern car, on the club tours in 2024.

Sneak Peek 2024

Classic High Tea - 3 December

LAST CALL FOR ENTRIES




End of the touring year for members to get together to chat about their year of classic motoring, and what is happening next year.
Gather at the Royal George Hotel in Perth. Includes their award winning Meringues, which never cease to amaze.


Let Jim Paterson jim.paterson@btinternet.com know if you, and spouse, colleague, friend coming along. High Tea Menu will be sent out with entry cofirmation.
Rally of the Borders - 24 September

A dry and brightening sky welcomed some 30 crews to the start of the Rally of the Borders. Ralph Forbes great route was enjoyed by all the crews.


Revolution: November 2023 Issue



















Enjoy all this and the latest news from the motorsport community in this month's edition.





Welcome to the CCHMSC website. The club runs rallies and tours for historic and sporting cars of all types. You don't need to have a Classic or historic car to join the club. We have plenty of drivers looking for navigators, and marshals are always in demand. [more].

We comply with GDPR data regulations, CCHMSC GDPR policy

Easy to join the club, download an application form and send it off
[Member Application]


All material published on this website ©Copyright Caledonian Classic and Historic Motor Sport Club Ltd. No unauthorised copy without permission, Contact

Webmaster


Updated 21 November 2023