CCHMSC
eNewsletter
August 22 issue
out NOW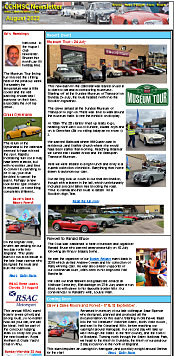 Dave's Dales Moors and Forest - 17 & 18 September
Regs and entry form now available.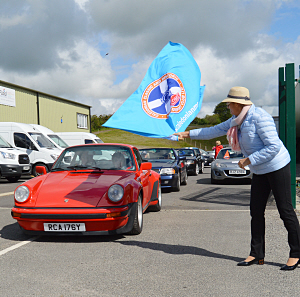 Renamed in memory of our late colleague Dave Spence who designed, planned and produced all the documentation for this event.
Starting in Gretna we travel into the 'All Creatures' Yorkshire Dales, North Yorks moors, and east to the Cleveland Hills, before reaching our overnight around Harrogate.
Our second day will take us west through the Dales to the 'fell' country, and the Forest of Bowland. Turning north through the Dales National Park, we head to the finish in Cumbria, the finish of our previous 2 day excursion to the north of England.
Features
Sunday Worship 28 August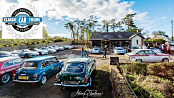 Bill Telford's next Sunday Worship is on Sunday 28 August, once again at the The But & Ben, Main Street, Croftamie, G63 0EU.
The event is for owners of classic, sports, super, hyper, prestige and performance cars only who would like to meet with other like minded owners, take some breakfast and share stories and talk about their cars.
includes entry registration


Classic Events
This column will publicise other classic car events around Scotland. If you would like your event featured here then email details to
events@caledonianmsc.com
See also the NESCRO website
Dave's Dales Moors and Forest - 17 & 18 September
Regs and entry form now available.


| | |
| --- | --- |
| | Renamed in memory of our late colleague Dave Spence who designed, planned and produced all the documentation for this event. Starting in Gretna we travel into the 'All Creatures' Yorkshire Dales, North Yorks moors, and east to the Cleveland Hills, before reaching our overnight around Harrogate. Our second day will take us west through the Dales to the 'fell' country, and the Forest of Bowland. Turning north through the Dales National Park, we head to the finish in Cumbria, the finish of our previous 2 day excursion to the north of England. |

This event requires an ovenight in Harrogate . Regs Entry Form Entry List
Museum Tour – 24 July.



Line-up on track at the Grampian Transport Museum in Alford


This new event is based on visits to classic car and motorsporting museums started off under sun filled skies at the Dundee Museum of Transport on Sunday 24 July. The route headed north into the Scottish highlands. Though we experienced a few heavy showers most of the soft tops managed to keep tops down most of the time.

A call in at the Grampian Transport Museum in Alford for lunch and a walk round the exhibits allowed the crews to swap stories and see the development of transport from horse power, steam, petrol, diesel, electric and autonomous motoring. Our second leg headed south toward Edzell, with a sting in the tail that caught us all out.


CCHMSC visit M-Sport - Thursday 6 October
Back in 2019 we arranged a visit to M-Sport at their Dovenby Hall workshops in Cockermouth, to see how they build WRC winning cars.

With the many changes to the WRC specification, ,e.g. hybrid cars, plus the new test track we are organising a new visit, timed to hopefully see some of the WRC cars being prepared for their next WRC rally event.

The tours now start at 5.30pm, lasting approx 2 hours. We need a minimum of 10, maximum of 20 entries to make the visit work. Cost is £40 per person, all entry fees going to M-Sport.

If you are interested in joining this tour please reply to organiser Jim Paterson (jim.paterson@btinternet.com)

More on M-Sport https://www.m-sport.co.uk/


RSAC Three Lochs Classic 21 August


RSAC Motorsport Three Lochs Veteran, Vintage & Classic Run. This year marks the 20th running of the Three Lochs, and we are delighted to be returning to the Royal Northern & Clyde Yacht Club in Rhu, Helensburgh, where the first Three Lochs was held in 2002.

The change of venue has also allowed us to devise a different route with a run up the old Military Road at the Rest and Be Thankful. We would like to thank the Yacht Club, and Steven and Diane Kinghorn at the Rest, for their support

Once again there will again be a short route suitable for cars in the Veteran Class and any others who may prefer it, and a long route for everyone else

Revolution: August 2022 Issue

















Enjoy all this and the latest news from the motorsport community in this month's edition.





Looking for a Wheel Clamp or Jerry Cans
Recent addiont to our for sale page. Member Peter Holmes has been clearing the garage and found these bargain. Check them out

Welcome to the CCHMSC website. The club runs rallies and tours for historic and sporting cars of all types. You don't need to have a Classic or historic car to join the club. We have plenty of drivers looking for navigators, and marshals are always in demand. [more].

We comply with GDPR data regulations, CCHMSC GDPR policy

Easy to join the club, download an application form and send it off
[Member Application]


All material published on this website ©Copyright Caledonian Classic and Historic Motor Sport Club Ltd. No unauthorised copy without permission, Contact

Webmaster


Updated 12 August 2022