CCHMSC
eNewsletter
January 23 issue
out NOW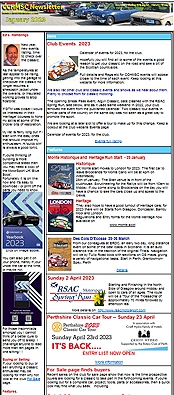 Winter Project
1971 MGB Roadster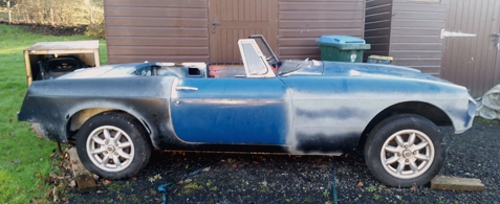 Members rebuild project. Original plan was to rebuild for competition however change of plans means it's for sale.
Full details on
For Sale
page

Features


Sunday Worship
5 March 2023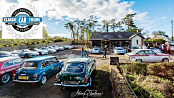 Bill Telford's event is for owners of classic, sports, super, hyper, prestige and performance cars only who would like to meet with other like minded owners,
The But & Ben at Croftamie
G63 0EU offers the exclusive use of their car park which will be reserved for "Sunday Worship" cars only.
Breakfast is included in your entry (tea/coffee and bacon roll or roll & sausage) with secure parking reserved for your car.
Entry cost @ £10.00 per person, paid in advance, which includes parking for one car.
For Sale
1979 Audi 80


Club members catr. Ready to go in great condition. a true 24500 miles since new.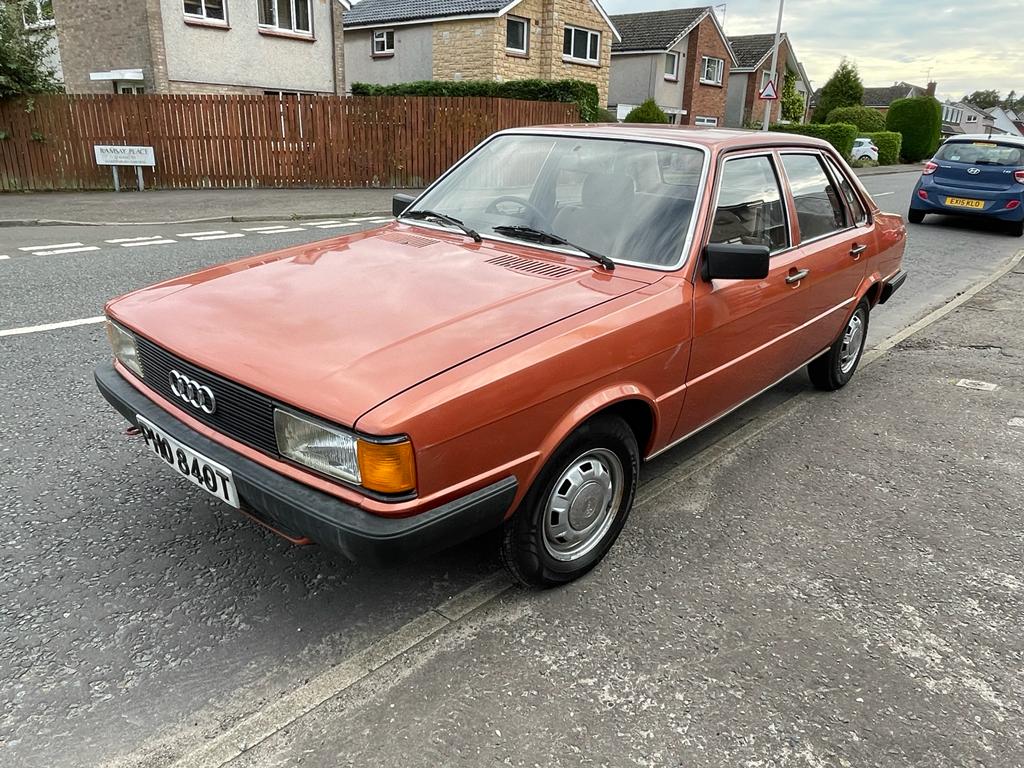 Full details and contact

The Glencoe Run
Entry List now open for this magnificent tour , raising money for well deserved charities.
Classic Events
This column will publicise other classic car events around Scotland. If you would like your event featured here then email details to
events@caledonianmsc.com
See also the NESCRO website
Club Events 2023


Calendar of events for 2023, for the club.

Hopefully you will find all or some of the events a good reason to get your classic on the road and see a bit of the Scottish countryside.

Full details and Regs etc for CCHMSC events will appear closer to the time of each event. Keep looking at this website for more information.

We will also list other club and classic events and shows as we hear about them.
Penty to choose from for classic motoring.

Retro Mobile - 1-5 February

A major international event in Paris, the best show of the season devoted to classic cars.
More clubs, federations, more spare parts and scale model vendors, more events organisers, more restorers, coachbuilders and car sellers doing their level best to satisfy visitors from the four corners of the world.


Calling all pre-war car owners.





Roger Martin, owner of this magnificent 1930 Aston Martin International is contacting owners of pre-war cars, with a view to putting together a driving event in the central belt of Scotland, perhaps around Kinross, Dunblane or some other central location, especially designed to attract owners of


our age of cars.

If you feel the same and would like to join a driving event designed for your age of car, (something like an
observation run, a simple scatter or regularity rally or just a tour) then please do get in touch with him at
roger@martin04.plus.com with details of the pre-war car/s that you have and what sort of event would attract you.

Maybe we can come up with something to persuade you to have a day out in your car.I look forward to hearing from you,


London Classic Car Show - 24-26 February

The London Classic Car Show team displays some of the UK's most exciting and iconic Classic Car events. They're in the business of creating live events that celebrate classic cars, telling their stories, showcasing legends and allowing visitors to not only admire these beautiful machines, and the people behind them, but to also experience them at their best, on road or on the track. https://theclassiccarshowuk.com/
Revolution: January 2023 Issue

















Enjoy all this and the latest news from the motorsport community in this month's edition.





Welcome to the CCHMSC website. The club runs rallies and tours for historic and sporting cars of all types. You don't need to have a Classic or historic car to join the club. We have plenty of drivers looking for navigators, and marshals are always in demand. [more].

We comply with GDPR data regulations, CCHMSC GDPR policy

Easy to join the club, download an application form and send it off
[Member Application]


All material published on this website ©Copyright Caledonian Classic and Historic Motor Sport Club Ltd. No unauthorised copy without permission, Contact

Webmaster


Updated 19 January 20229