CCHMSC
eNewsletter
May 23 issue
out now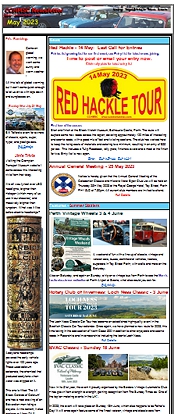 For Sale:

Volvo Amazon 122S
Monte Ready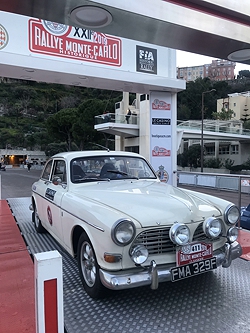 Volvo Amazon 122S , 1968 , Two door , 1800cc , Twin SU's
Extras include

,
colour coded Minilites ( plus two colour coded spare wheels) wheels as new with Michelin Cross Climates fitted.
Bucket seats , wooden sports wheel , Brantz , Volvo OE Rev counter , VDO gauges ,
Full sports exhaust and manifold , Cibies , spot lamps , Rear fog lamp , Reverse spot lamp , Heated rear screen , map light , extra interior lamps and 12V sockets etc.
Checkout inventory of work.

A solid reliable car , used regularly on many events , drives and handles well , perfect car for the upcoming Monte.

Features

Sunday Worship
21 May 2023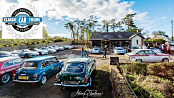 Bill Telford's event starts at The But & Ben at Croftamie
G63 0EU offers the exclusive use of their car park which will be reserved for "Sunday Worship" cars only.
Breakfast is included in your entry (tea/coffee and bacon roll or roll & sausage) with secure parking reserved for your car.
Entry cost @ £10.00 per person, paid in advance, which includes parking for one car.
Full Details
For Sale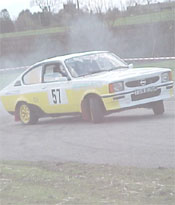 Your Historic, Post Historic, Classic, or modern car, or any spares, for sale or wanted can use our For Sale page.
Email forsale@caledonianmsc.com with the details, and a picture if you have one.
Motorsport UK TV portal is now launched. A dedicated internet video portal providing a single destination for the UK motorsport community and fans to access a huge variety of video content.
Read the full story in the April
Revolution Magazine
Classic Events
This column will publicise other classic car events around Scotland. If you would like your event featured here then email details to
events@caledonianmsc.com
See also the NESCRO website
Red Hackle Tour - Sunday 14 May



The weather foecast was not good, but our start remained dry and the storms did not appear. Our thirty plus crews found sunshine and a few light showers on the 120 mile route from the Black Watch museum in Perth across the regiments home country. Bridges formed a large part of our tour, crosiing the River Tay, and others many times as we climbed into the Grampians and beyond.

A great time was had by all in cars of all ages, classic, modern and sports. Many stop points gave an opportunity to catch up with fellow entrants and take a refreshment or two.



Annual General Meeting - 25 May 2023
A number of members joined the board for the Annual General Meeting on Thursday 25th May at the Royal George Hotel, Perth. Reports were provided on the past year ending March 2023. These included events, financial and membership status. Director re-elections were completed and the principal office bearers, i.e. Chairperson, Company Secretary and Treasurer elected. A discussion on future activities of the club were also discussed.

Tour of Fife and the Ochils – 30 July.
Some time since we explored this area of Scotland. With new roads to cross through some stunning scenery and places to visit.

Organisers Jim and Norma Watson who recently joined the team have some great new ideas for our events. Starts Kinross. Regs out soon.

La Crofterra Pandemonia - 2nd & 3rd Sept


Regulations are now available for the 2023 event, please have a look at these and the link to the entry form is highlighted in these regs. We're trying an online entry this year, please give it a try.

Motorsport UK TV Launch
Motorsport UK TV portal is now launched. A dedicated internet video portal providing a single destination for the UK motorsport community and fans to access a huge variety of video content
, live stream and catch up if you missed a featyred event



Perth: Vintage Wheels Weekend 3 & 4 June


Head to Perth City for this years Vintage Wheels Weekend on 3 and 4 June.


Saturday

features the now famous Tay Street classic car lineup, with vintage and veteran vehicles. In addition this year you will see vintage tractors, buses, commercial vehicles, supercars and more on show. Stalls and autojumble add to the variety.
Highlight is a trip to Perth Airport Scone, in a vintage bus to see Morris Leslie's classic car collection, some 400 cars on display. The bus will shuttle there and back throughout the day.


Sunday

will be similar to the Saturday, but without the vehicle line up Tay Street, or the stalls etc. Vintage buses will again run from Mill Street to Perth Airport Scone to visit the Morris Leslie classic car collection.


To display your classic car see instructions on Full Details page

Rotary Club of Inverness: Loch Ness Classic - Saturday 3 June




Advance notice of this annual fundraising event




The Loch Ness Classic Car Tour has become an established high-quality event in the Scottish Classic Car Tour calendar. Once again, we have planned a new route for 2023, this time taking in the odd section of North Coast 500 in addition to other enjoyable and scenic roads in Ross-shire and Inverness-shire including the iconic Loch Ness.



BVAC Classic - Sunday 18 June
Now in its 51st year, the event – proudly organised by the Borders Vintage Automobile Club – has grown from strength to strength, gaining recognition from The Sunday Times as 'One of the top ten motoring events in the UK'.

In 2023, the event will take place on Sunday 18th June, which also happens to be Father's Day! It will once again feature some of the finest veteran, vintage and classic cars from across the country, as well as kid's activities, stunt displays, a retail village and of course, plenty of lovely food and drink stops to keep you fuelled throughout the day!

Revolution: May 2023 Issue


















Enjoy all this and the latest news from the motorsport community in this month's edition.





Welcome to the CCHMSC website. The club runs rallies and tours for historic and sporting cars of all types. You don't need to have a Classic or historic car to join the club. We have plenty of drivers looking for navigators, and marshals are always in demand. [more].

We comply with GDPR data regulations, CCHMSC GDPR policy

Easy to join the club, download an application form and send it off
[Member Application]


All material published on this website ©Copyright Caledonian Classic and Historic Motor Sport Club Ltd. No unauthorised copy without permission, Contact

Webmaster


Updated 26 May 2023