CCHMSC
eNewsletter
October issue
out soon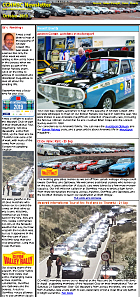 Jim Clark Rally - 8 & 9 Nov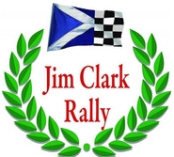 The Jim Clark Rally returns to Duns and the surrounding 11 closed road stages of Abbey St. Bathans, Langton, Fogo and Blackadder.
Full details, Regulations &, Entry form, current entry list, Marshal and Spectator info available at
jimclarkrally.org
Saltire Classic / Targa Rally
10 November

Starting Blair Atholl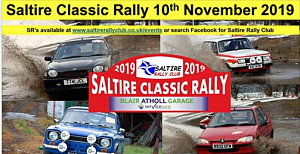 16 tests through forests, across farm tracks and over different terrains with 4 regulaties thrown in to keep the navigators in their toes. A Targa permit event is added to the back of the event to allow modern cars to also enter.

For Sale 1972 Lancia Fulvia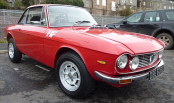 This is an extremely good example of a rare Right Hand Drive model (believed only 400 RHD made out of 3670 total 1600HF production). This car has been fully restored to a very high standard.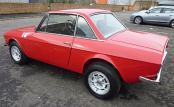 Wanted - Qashqai Roof Box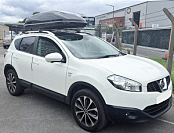 Roof box (complete) to fit
Nissan Qashqai
Full Details
Classic Events
This column will publicise other classic car events around Scotland. If you would like your event featured here then email details to
events@caledonianmsc.com
See also the NESCRO website

The club was deeply saddened to hear of the passing of Andrew Cowan, who we were privileged to meet on our Border Reivers tour back in April this year. Our condolences to Andrew's family. You can read the AutoSport Obituary, and our Border Reivers story.
Clyde Valley Rally - 29 September 2019


The morning grey skies melted as we set off from Lanark Heritage Village south toward Dumfries and Galloway. We welcomed additional starters who turned up on the day. A great selection of classic cars were joined by a few more modern classics. Our 145 mile run called in at Dumfries House to enjoy a light lunch. From there we travelled the roads across Ayrshire, Dumfries and Galloway, and the Scottish Borders to reach our destination at Blyth Bridge. Full Story
Maserati International Tour at the Rest and be Thankful - 21 Sep
Now with full slide show of all the action.


CCHMSC members turned out to Marshal at the Rest and be Thankful hillclimb in Argyll supporting members of the Maserati Club on their International Tour on Saturday 21 September. Over 120 Maserati's from across the world, one crew from Australia, was a rare sight to see, especially under a clear blue sky bathed in bright sunshine. Full Story



NEW the full slide show from photographers on the day, posted by Andy Thomlinson







La Crofterra Pandemonia 7 & 8 September
Roddie Main drives with Dave Spence in Dave's new Ford Cortina, leading the way at the Inverness Fairways start of the 2019 Crofterra, heading for the Isle of Skye.
See the slide show of the start from Andrew Thomlinson.

New Arrival 1974 Fiat 128SL Coupé - Monte Ready

Club member car as seen on tours across Scotland, and driven on Monte Carlo Historique. Fully prepared and ready to go for all you Monte enthusiasts. Right car for the event, at a good price. Full Details


Welcome to the CCHMSC website. The club runs rallies and tours for historic and sporting cars of all types. You don't need to have a Classic or historic car to join the club. We have plenty of drivers looking for navigators, and marshals are always in demand. [more].

Easy to join the club, download an application form and send it off [Member Application]


All material published on this website ©Copyright Caledonian Classic and Historic Motor Sport Club Ltd.
No unauthorised copy without permission, Contact Webmaster

Updated 21 October 2019
Webmaster