CCHMSC
eNewsletter
February 2019
out NOW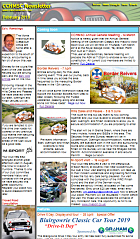 Border Reivers - 7 April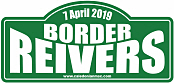 This years club opening event explores the roads of the Scottish borders from west to east passing along and across some old "drove roads", and includes a few suprises.
Regs out now so secure your place on this great event.
Features
For Sale - Classic & Sporting

Bargains being spotted by those looking for new wheels to start the 2019 classic car season.
If your looking checkout our list, before they're all gone
for sale
2016 Subaru WRX sti

PRICE REDUCED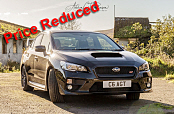 Sept 2016 Subaru WRX sti.
5000 miles on the clock,with full Subaru service history from new. Now reduced in price
Classic Events
This column will publicise other classic car events around Scotland. If you would like your event featured here then email details to
events@caledonianmsc.com
See also the NESCRO website
CCHMSC Annual General Meeting - 14 March


The Extraordinary and Annual General Meeting of the Caledonian Classic and Historic Motor Sport Club presented to the members in attendance the new Constitution at the meeting on Thursday 14 March. The members voted to adopt the new document. The full AGM followed, with the Report and Accounts and other presentations being adopted. To download the new Constitution and view the list of Board Directors go to the

committee

page

Border Reivers - 7 April Time to register your entry

Entries Arriving Daily. Make sure you secure your place on this great tour.


Details of a special visit on route. See Entry List for more information



We will drive some little-known roads that explore the Scottish Borders from west to east, broadly following the Tweed watershed, passing along and across some old "drove roads". Club members and organisers Ranald Bruce and Louise Wall use their knowledge of their once home area to create this great route, which includes a few suprises. Regs out now

Drive it Day: Display and tour - 28 April Special Offer

The Blairgowrie Drive it Day tour entry list has been fully subscribed for some time, with 80 unique cars taking part.
A special offer for a further 20 club cars is available, to display your classic car at the start in the Wellmeadow in Blairgowrie forming a departure avenue for the main entrants.
You will line up at 0900 and depart after the main tour at 1400. Your tour will visit Milford Vintage Engineering at Kirkmichael, before heading for the finish and High Tea with the Drive it Day crews at Blair Atholl Palace. Raising funds for SCAA & CHAS Full Details
Motorsport UK Extra - February 2019 Edition
The latest edition of the renamed MSA to Motorsport UK Newsletter with all the latest news and features.



Read the newsletter online, or download pdf copy

Welcome to the CCHMSC website. The club runs rallies and tours for historic and sporting cars of all types. You don't need to have a Classic or historic car to join the club. We have plenty of drivers looking for navigators, and marshals are always in demand. [more].

Easy to join the club, download an application form and send it off [Member Application]


Updated 18 March 2019
Webmaster