Dolomiti Sfida -
22 September - 9 October


The crews are on their way to Reims where we start ou ralmost 2000 mile tour across Europe.
The Dolomiti Sfida (Dolomite Challenge) follows the Dolomite Alps across northern Italy, with a visit to Venice, then into Slovenia. Returns north to Austria, and west toward France we call into Menton to join their Nuit du Mentonnais on 7 October.
Watfch out for updates on Facebook, Twitter and if I can get wiFi th eodd webpage update too.
Full Details
.
Clyde Valley Rally - 22 Oct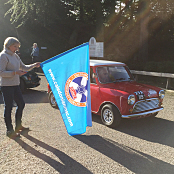 Catching our breath after the trip to the Dolomites, we take you over some roads not yet explored across the borders. Run as Rally of the Borders in past years, this value for money straight forward event is ideal for those tempted out in their classic, or modern car, for the first time on a motor sporting event.
Features

Loch Ness Tour - 7 October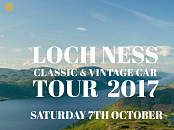 The Loch Ness Classic and Vintage Car Tour is a new non-competitive event restricted to entries from classic and vintage cars also cars of a sporting nature. The entry will be restricted to a maximum of 65 cars with excess entries being put on a waiting list.
​
The car tour is being organised on behalf of the Rotary Club of Inverness Loch Ness to raise in excess of £10,000 to be split between the RNLI and charities supported by the Rotary Club of Inverness loch Ness.
Regs and entry form now available
Alan Duncan
Run to Kinlochleven - 8 Oct
in memory of George Johnson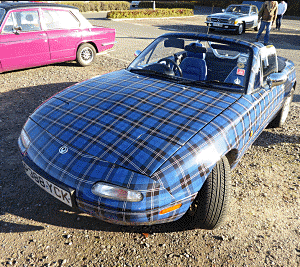 Run to Kinlochleven on the 8th of October 2017 leaving from Dobbies Garden Centre FK9 4UF stopping at the Green Welly in Tyndrum FK20 8RY. Meet up with other clubs before heading off to the Highland Getaway Inn at Kinlochleven PH50 4RP for lunch.
To book your table in the Balcony Bar telephone 01855831506 as this seats 30 people otherwise seats available downstairs.
George who sadly passed away on New years Day 2017 was previously chairman of the
Stirling Classic Car Club and was well known for driving his Blue Tartan MX5. Kinlochleven was his last big run before passing.
VSMA Autumn Run - 8 Oct


The 2017 VSMA Autumn Run will be based and cover approximately 60 / 80 miles of roads across Ayrshire on Sunday 8
th
October 2017.
Regs and Entry
[
more
]
Classic Events
This column will publicise other classic car events around Scotland. If you would like your event featured here then email details to
events@caledonianmsc.com

See also the NESCRO website
Clyde Valley Rally - 22 October. Regs out now

This years event takes you over some roads not yet explored across the Scottish borders. Run as Rally of the Borders in past years, this value for money straight forward event is ideal for those tempted out in their classic, or modern car, for the first time on a motor sporting event.


HCC Crofterra Pandemonia - 9 & 10 Sept



Fantastic weekend over many roads not driven on this event before. Almost 400 miles centred around the Moness Resort at Aberfeldy. A wide selection of classic and sporting cars, coupled with more than a few challenging events, made this one to remember.

For Sale - Rally prepared 1966 Volvo Amazon 122S

RH Drive Volvo based in Nice, South of France, is fully refurbished and overhauled, rally prepared and ready to go. Impressive specification

CCHMSC help World Travellers on their trip
Call and email arrived on the evening Sunday 3rd September from Herman Zapp, traveling in a 1928 Graham Paige car.



We have 17 years on the road. Needing to replace a flat window glass from the car and do a bit of welding. Could our club help them out? What a challenge for a Sunday evening.
Did we manage to help? Find out

Selkirk Classic Car Show - 17 September
Alan Duncan headed down to Selkirk to see the collection of classic cars, commercials, and Americana. A few unusual vehicles in the field as well. See his photos of the day on

2004 Mazda MX5 Arctic Special in Razor Blue
Only days on the for Sale page and its GONE.

See how quickly the classic and sporting cars are sold.
Yours might sell just as quickly. Drop me an email with details, photos and price. The feature is completely free


RSAC Three Lochs Classic - 20 August





Balmaha, on the shores of Loch Lomond, welcomed 60 starters for the 2017 Three Lochs Classic on Sunday 20th August. The inbound hurricane Gert was thankfully delayed over the Atlantic making it a dry if at times cool run across the roads of the Trossachs. With a shorter 'wee' run of 58 miles for the veteran class, and 75 miles for the rest, this year featured two lochs and a lake. The Automotive University of Rhu once again provided degrees for those entering the light hearted 'examinations', and a Concours d'Elegance completed the day.

Full Story

Grass Gymkhana - 6 August. Rumbling Bridge Kinross

With a collection of cars spanning almost a 100 years, members of the club met in a grass field at Rumbling Bridge near Kinross. Member George Shand had put together a series of fun Gymkhana activities to test our driving and navigational skills. From judging a gap to drive through, climbing a twisting hill track, to driving a complex course blindfold, and more. There was fun under the sun for everyone. Full Story

MSA Extra - September 2017 Edition
The latest edition of the MSA Newsletter with all the latest news and features from the MSA.

Read the newsletter online, click here.
For a print-friendly PDF version that you can save to your computer, please click here
Spitfire IV 1500 Factory Hardtop
The perfect all weather addition for your Mk IV Spitfire. In exemplary condition, complete with all fixings and rare hoodbag Classic Car Tours is delighted to be working with Waitrose Milngavie, where we will be holding our next "Sunday Worship" breakfast meeting on Sunday September 17th 2017 between 09.00 and 12.00.

The event is primarily for local owners of classic, sports, prestige and performance cars who would like to meet with other owners, have some breakfast and share stories and talk about their cars.which covers the hood when the hardtop fitted. Full Details

Welcome to the CCHMSC website. The club runs rallies and tours for historic and sporting cars of all types. You don't need to have a Classic or historic car to join the club. We have plenty of drivers looking for navigators, and marshals are always in demand. [more].

Easy to join the club, download an application form and send it off [Member Application]


Updated 20 September 2017
Webmaster