CCHMSC
eNewsletter
March 21 issue
out Now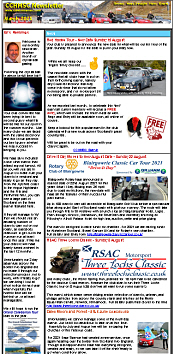 Red Hackle Tour - NEW DATE

15 August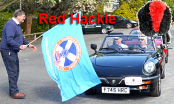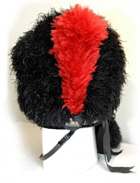 Your club is pleased to announce the new date for what will be our first tour of the year. Sunday 15 August is the date to put in your diary now.

The new date comes with the caveat that all clubs have to put on their forthcoming events, namely any Covid restrictions that may come into force that do not allow motorsports, and / or motorsport UK not being able to provide permits.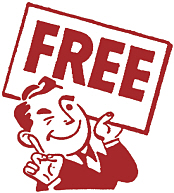 As we reported in last month's newsletter, to celebrate this 'first' event all current members will receive a FREE entry, which will include the finish meal as well.

Regs and Entry will be available soon, all online of course.

Keep a lookout for this popular event in the club calendar with a new route across Scotland's great countryside.

Checkout the latest calendar of events for 2021, for the club.

Features

Sunday Worship – 9 May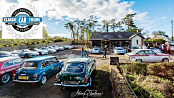 The Covid-19 revised restrictions continue to scupper all club events, including Bill Telford's April Sunday event. His next event will hopefully be able to take place on 9 May.
Head for the But & Ben in Croftamie. Fingers crossed for him
Motorsport UK Club News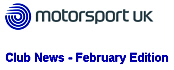 The latest edition of the motorsportuk club newsletter.
Motorsport UK are pleased to confirm that organised Permitted motorsport can resume in England with effect from 29 March.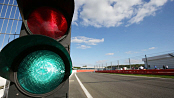 All of course subject to local restrictions and in accordance with our own Restart Guidance. MSUK will now begin granting Permits for all disciplines.

Classic Events
This column will publicise other classic car events around Scotland. If you would like your event featured here then email details to
events@caledonianmsc.com
See also the NESCRO website
Revolution: 40 Years Creating Champions - April Issue
The April edition of Revolution celebrates an array of good news stories with the resumption of motorsport in Guernsey and England over the Easter bank holiday weekend, new partners joining the Motorsport UK Academy programme, dedicated webinars taking place to support clubs, Trackrod Rally Yorkshire running as a Forestry England test event, and much more.

The cover story reflects the continued success of West Surrey Racing as it celebrates its 40th anniversary, and highlights the team's achievements in identifying and nurturing talent.

Also in this issue, we go behind the scenes and talk to the people backstage who help make motorsport happen, from a social media volunteer and circuit commentator to a Motorsport UK Steward and livery designer.

In Vantage Point, Billy Monger gives his perspective on how motorsport is opening up to allow disabled drivers to demonstrate their talent on equal terms, while Club Corner reveals 750 Motor Club's new fixed-cost programme which hopes to attract more competitors into the sport.


Motorsport Lifetime Achievement Award for Jonathan Lord








The Board of RSAC Motorsport were delighted to hear that fellow Board member and Secretary, Jonathan Lord is the recipient of a Lifetime Achievement Award from Motorsport UK. This is the highest honour bestowed by the governing body and is presented in recognition of outstanding achievement over many years in the sport.

Jonathan first started with the Royal Scottish Automobile Club in 1976, later becoming Club Secretary and also Company Secretary of RSAC Motorsport from 1989. Today he is of course well known as Clerk of the Course for the RSAC Scottish Rally as well as various other motorsport events across Scotland, also as a Motorsport UK Steward, Safety Delegate and since 1997 Competitor Relations Officer on Rally GB. Behind the scenes though he also undertakes several other motorsport roles including handling Route Authorisations on behalf of the Scottish Government and acting as Route Liaison Officer and Forestry Liaison Officer for Motorsport UK. All of this on top of his busy non-motorsport interests and commitments.

Jonathan, as the Scottish RLO, has provided support and guidance to our club on many occasions, and we join the others in congratulating him on receiving this well deserved award.

The Board offers its congratulations to Jonathan and also congratulates the other Lifetime Achievement Award winners and Scots, Jimmy McRae and Sir Jackie Stewart. More information on these and other Motorsport UK awards can be found in the March issue of Revolution

RSAC Three Lochs Classic - Sunday 8 August

Like many clubs, the RSAC Spring Run, planned for 18 April had to be cancelled for the obvious Covid reason. However the club plan to run their Three Lochs Classic tour on
Sunday 8 August (Ed don't we all want to run some events!)



This event, which draws crews driving a wide selection of classic, veteran, and vintage vehicles from across the country starts and finishes at the Morris Equestrian Centre, Fenwick, Kilmarnock. Full details published closer to the time


Drive it Day Moves to new August Date - Sunday 22 August

Blairgowrie Rotary have announced a revised date of 22nd August 2021 for this years Drive it Day. Moving from 25 April due to covid restrictions, the new date will have all the features of their successful past events.

Up to 100 classic cars will assemble at Blairgowrie Golf Club before a spectacular drive along quiet East of Scotland roads with glorious scenery. The route will take you through Fife to St Andrews with a lunch stop at Craigsanquhar Hotel, Logie. Then through Kinross, Glendevon, the Sma'Glen and Aberfeldy finishing at Pitlochry's Atholl Palace Hotel for high tea, auction, raffle and prize giving

The event is designed to raise funds for charities. For 2021 we are raising funds for Alzheimer Scotland, Bowel Cancer UK and for Rotary's own charities.
Full details and Entry Form http://blairgowrieclassiccartour.co.uk/

Le Tour Virtuel des Alpes : Virtual Tour 8th – 11th February 2021


Joint winners secure the Gold trophy for the event.



Car 3, the 1953 Jaguar C Type of Tim Hunt and Car 11, 1954 Citreon Light 15 of Neil Turner proved impossible to beat, scoring 37 points out of 40. Well done.

Car of the event, as chosen by the other entrants was the magnificent 1955 Mercedes Benz 230SL 'Gullwing' crewed by Giovanni and Achille Tresoldi. A great choice for an alpine tour.

The event included international crews from Scotland, England, Northern Ireland, France, Italy and Slovenia for this exciting drive up the Alps. No vaccinations required.


Grand Caledonian Tour - September / October 2021
CCHMSC offer a full programme of events when hopefully this covid-19 pandemic is behind us and all clubs can return to a full calendar.

2021 would normally include the club's bi-annual continental tour, but are offering a grand tour right on our doorstep closer to home.

Designed to be flexible, this tour that can be joined and left at any point, making this event ideal to fit into a busy motorsporting calendar.






Welcome to the CCHMSC website. The club runs rallies and tours for historic and sporting cars of all types. You don't need to have a Classic or historic car to join the club. We have plenty of drivers looking for navigators, and marshals are always in demand. [more].

Easy to join the club, download an application form and send it off [Member Application]


All material published on this website ©Copyright Caledonian Classic and Historic Motor Sport Club Ltd.
No unauthorised copy without permission, Contact Webmaster

Updated 10 April 2021
Webmaster