CCHMSC
eNewsletter
April 20 issue
out NOW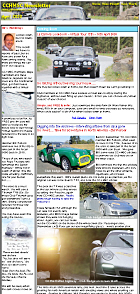 Features


Drive it Day - 19 April POSTPONED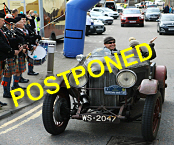 It is with a heavy heart that the Rotary Club of Blairgowrie has taken the decision to postpone Drive it Day until the autumn.

With 90 cars / 180 people at the social gathering points, many not in their 'first flush of youth', and in the vulnerable group for the coronavirus epidemic the event joins an increasing list of postponements, including some of your own club's events.
Inverness & Loch Ness
Rotary Car Tour - 6 June
CANCELLED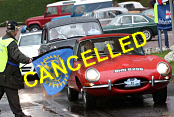 It will come as no surprise that due to the ongoing risk from the Covid -19 virus, the Rotary Club of Inverness Loch Ness regrettably advise the cancellation of their 2020 Classic Car Tour, scheduled for 6th June.
The health and wellbeing of entrants and Club members and others involved in the running of the event is paramount. The tenure of Covid-19 is unknown but rest assured that the event will return when it is safe to do so.
Classic Events
This column will publicise other classic car events around Scotland. If you would like your event featured here then email details to
events@caledonianmsc.com
See also the NESCRO website
La Carrera Lockdown – Virtual Tour 13th – 16th April 2020

Go rallying without leaving your house......
Club members at CCHMSC have devised a novel way to enjoy touring the highlands, without even firing up your classic. In fact you can choose any 'virtual classic' of your choice!

Simple, and FREE to enter. Just download the entry form (in Word format this time), fill it in on your computer, save and email to entry secretary as requested. What could easier? A bit of fun when locked down at home



Motorsport Stopped in its Tracks! March 2020
Latest issue of Revolution.. In these worrying and uncertain times surrounding COVID-19, motorsport in the UK has been suspended in order that our community can play its part in protecting the NHS and saving lives.

As we wait for the commencement of the sport once again, this month's issue looks at how Britain shaped the motorsport landscape, busts myths around the historic motorsport scene, sheds light on trackdays, introduces a number of new partners to our membership benefit programme and brings you up to date with the latest news from across the UK motorsport landscape.


All Events Suspended





Further to our earlier announcement that the forthcoming Argyll Classic Tour was postponed, your club has taken the decision, in keeping with many other clubs, to SUSPEND ALL forthcoming events in the calendar until further notice. This follows the latest COVID-19 guidance from Motorsport UK and government.

We are in uncharted waters with this pandemic, and the safety of all our members as entrants, organisers, marshals and venue operators is our prime concern.

We will update this webpage as the situation becomes more clear and we can reschedule some of our calendar events.

Meantime please let us know if you have any 'projects' that you will be working on, e.g. restoring your classic, rebuilding an engine etc. a story, with a few photos, will lighten the downtime for us all to read in the club newsletter during the summer months.

We hope you're able to get out for a drive in your classic to enjoy what spring and summer has to offer.

Whatever you do - Stay Safe


RSAC Spring Run - 19 April POSTPONED

In light of announcements from Motorsport UK and the advice from both the UK and Scottish Governments on the Coronavirus, the Board of RSAC Motorsport Limited has decided to postpone this year's Spring Run.

We will of course be closely monitoring the situation in the hope that the Three Lochs Classic may go ahead as planned on Sunday 9 August.

2020 Memberships now Available
If you want to join the club now your membership will cover you through to end March 2021. Get 15 months for the price of 12. Only £5 to join, and access the full calendar of events. download the Membership Application form now.


Welcome to the CCHMSC website. The club runs rallies and tours for historic and sporting cars of all types. You don't need to have a Classic or historic car to join the club. We have plenty of drivers looking for navigators, and marshals are always in demand. [more].

Easy to join the club, download an application form and send it off [Member Application]


All material published on this website ©Copyright Caledonian Classic and Historic Motor Sport Club Ltd.
No unauthorised copy without permission, Contact Webmaster

Updated 2 April 2020
Webmaster