CCHMSC
eNewsletter
August 2019
out Soon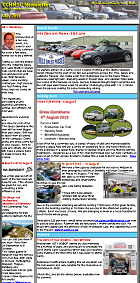 Clyde Valley Rally - 29 Sep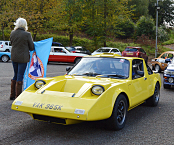 We finish the CCHMSC touring season with a great drive across the border roads starting over in the Clyde Valley at Lanark Mills.
Last year took us to Drumlanrig Castle and this year we have new roads and another treat in store for you.
Regs out soon
Boness Saltire Trophy
31 August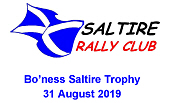 The Saltire Rally Club Bo'ness Saltire Trophy on Saturday 31 August 2019. Clubmans Navigational Rally incorporating a Production Car Autotest. The event will start at Kinneil House, Bo'ness 65/986800 and finish at the Jim Clark Museum, Duns 74/782538, a route of around 120 miles.
Entry fee is £65 per car and crew of two members. The entry fee includes refreshments during the event and two meals at the end of the event.
Porsche 924 Bonnet
Free to a good home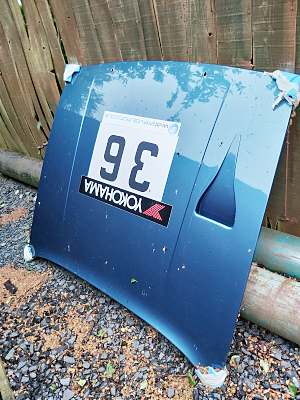 This bonnet has been at the back of the workshop for some time. Good condition and useful if you have a 924 to go with it
Full Details
Sold in only days.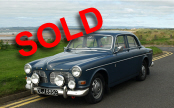 Your classic could be owned by another enthusiast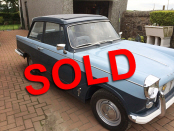 just by advertising on the club website. It's totally free so why not drop the details and a photo or two to
jim.paterson@btinternet.com
, and keep classic cars on the road where they should be.
Check out what is available now for summer
For Sale
Classic Events
This column will publicise other classic car events around Scotland. If you would like your event featured here then email details to
events@caledonianmsc.com
See also the NESCRO website
Weekend of Amazing Motorsport
Two amazing events over the weekend 16-18 August was a real delight for classic and motor sporting owners and enthusiasts.

CCHMSC visit M-Sport - 16 August
The weekend started on Friday 16 with a visit by around thirty CCHMSC members to M-Sport to see how they build WRC winning cars, at their Dovenby Hall workshops in Cockermouth.
We were privileged to see not only the history of the Malcolm Wilson led facility, bringing back memories of the sixties and seventies, but also see current WRC and Bentley GT3 R&D, manufacturing, car build,and preparation happening in front of our eyes. Full Story

RSAC Three Lochs Classic - 18 August (more photos added)



Around sixty cars turned out at the Morris Equestrian Centre near Fenwick for the annual RSAC Three Lochs Classic.

This year the route took the crews east and south towards Nithsdale, where the organisers had again managed to find three lochs to maintain the name of the event.

As in past years there was a choice of a short route of around 40 miles suitable for cars in the Veteran Class, and a long route of around 70 miles for everyone else.


Grass Gymkhana - 4 August


The forecast was thunder storms, but the grey skies quickly turned to blue, with the sun pushing through, as we started our fun in the sun at Rumbling Bridge near Kinross. Some new tests gave regulars a chance to try out new

maneuvers

. The overnight rain made the grass nice and slippy so a few 180 and 360 turns were to be expected.Full Story

The 2019 Bo'ness Revival Classic and Hillclimb, Scotland's first purpose-built motorsport venue, is marking 60 years since double Formula 1 World Champion Jim Clark competed here. It will take place Saturday 31 August and Sunday 1 September 2019. Full details www.bonessrevival.co.uk/
New Arrivals For Sale - Not one but TWO Porsche Sports cars

1985 Porsche 944
Square Dash Model


Mileage 129000
Water Pump, Pulleys, Tensioners, Timing Belt, Balance Shaft Belt, Multi Rib Belt and Fan Belt all replaced in September 2017. Receipts to cover various items, prior to this.
Tyres are all good and wheels recently refurbished.
It has never been welded, nor does it require any welding. Sills, both outer and inner are in great shape. There is also no sun roof, therefore has had no water ingress. Full Details


New Arrival for Sale - 2002 Porsche Boxster 3.2S


Mileage 131000
Full service history mainly from Hartech, Porsche specialists.
Two keys, long mot, brand new discs and pads on the front & nearly new
tyres on the back.
Plus lots more. Ideal for CCHMSC tours. Full Details




Continental tour - Die Berge von Deutschland
24 September to 9 October
Entries arriving with a few places still available on the 2019 trip to the continent to the 'Mountains of Germany'

We gather in Belgium near the famous circuit at Spa. After a visit to the circuit we head across Germany with visits to include Nurburgring, Dresden, Prague, Salzburg and Hockenheim Circuit (Jim Clark Memorial). Organiser Dave Spence has worked hard to create a great tour, with many places and sights to see.
Contact Dave for full details and secure your place :

1971 MGB/GT (BAY 136K)
Well-known 1971 MGBGT owned by club members for a number of years and purchased by us to undertake the 2018 Monte Carlo Classique which was successfully done making it the third time BAY has been to Monte Carlo.

Extensive modifications making this an excellent car for club events and very suitable for the Classique or Historique in 2020.
Check this, and all the others available now for summer

For Sale 1972 Lancia Fulvia
This is an extremely good example of a rare Right Hand Drive model (believed only 400 RHD made out of 3670 total 1600HF production). This car has been fully restored to a very high standard. Full spec and details

2000 Jaguar XKR Coupé
Jaguar XKR Coupe, Pacific blue, Ivory interior, automatic, with ultra low mileage of only 5100 miles. Built 2000. It has new 20" Detroit tyres fitted and a new battery. Full service history.

La Cofterra Pandemonia 7 & 8 Septmeber
Regs, Entry Forms and other info for La Crofterra Pandemonia Historique 2019 are now available to download on Highland Car Club Web site https://www.highlandcarclub.co.uk/events-1

This is the 15th running of the event, and the route will follow exactly as possible the route of the original event of 2005.
The event starts and finishes at Fairways, Inverness, with the Saturday overnight in Portree Isle of Skye.

Welcome to the CCHMSC website. The club runs rallies and tours for historic and sporting cars of all types. You don't need to have a Classic or historic car to join the club. We have plenty of drivers looking for navigators, and marshals are always in demand. [more].

Easy to join the club, download an application form and send it off [Member Application]


All material published on this website ©Copyright Caledonian Classic and Historic Motor Sport Club Ltd.
No unauthorised copy without permission, Contact Webmaster

Updated 21 August 2019
Webmaster