Standing Order renewals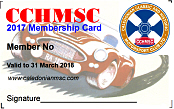 All Standing Order membership renewals should have been received. If you are still waiting for your card(s), please contact the membership secretary at this address
jim.paterson@btinternet.com
Features

Strathmore Classic Car Tour 25 June


The second running of the Rotary Club of Forfar 120 mile classic car tour around the glens, countryside and coastline of Angus. Start in Forfar and finish at Glamis Castle for High Tea and presentations. No entry fee but each vehicle crew expected to provide charitable sponsorship of at least £50 for the Scottish Charity Air Ambulance.

Kirkintilloch Canal Festival 20 August


Date confirmed.
Alan Duncan
looking For all classic cars and bikes up to 1984. Location for cars is Cowgate. Plus American cars to go at Auld Kirk end as they have an Elvis exhibition on at that time. All welcome as ever.
Email Alan
CAR magazine collection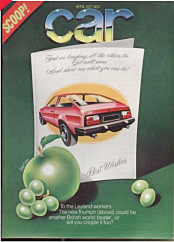 Attic clearout. Collection of CAR magazines from 1960's, 70's, 80's, looking for a good home, or just someone to have a quick read.
Real cars that we used to take for granted every day, now classics.
Contact Tom Niven for details
niventhomas@gmail.com
Classic Events
This column will publicise other classic car events around Scotland. If you would like your event featured here then email details to
events@caledonianmsc.com

See also the NESCRO website
The Red Hackle Tour - 7 May


Blue skies and sunshine welcomed the crews at Bahousie Castle in Perth for the start of the Red Hackle Tour. Balhousie Castle is home to the Black Watch museum and formed a stunning backdrop for our departure.

Crossing many new and unknown roads in Pethshire and Angus, passing over peaks and through glens, the magnificent scenery made this a day to remember.

Full Story

Tour of the Stills - 15 April 2017
25 cars and crews gathered at Fairways Leisure, Inverness on a cold blustery overcast morning for the start of the Highland Car Club's third running of their one day tour, this time entitled the "Tour of the Stills", the name giving a clue to some of the locations we would be visiting along the way. Full Story

HCC Crofterra Pandemonia - 9 & 10 Sept
Regs and Entries now available
Your club supports this ever popular event from Highland Car Club in the classic calendar. Two day touring event for Classic, Historic, Sports & GT cars.
2017 will start and overnight at Moness Resort in Aberfeldy, making it even easier for those from the south to join in, whilst not being too far for the local HCC crews. Finish will be at the traditional Fairways at Inverness on the Sunday evening. Open to all classic and sporting cars Regs Entry Form
More at www.highlandcarclub.co.uk
Argyll Classic - 26 March

Over 30 entries gathered under unbroken sunshine at Lomond Shores on Sunday 26 March to start the 160 mile tour of 'Argylls Secret Coast'. Our first visit took us to the iconic Rest and be Thankful hillclimb where Diane and Stephen Kinghorn provided a warm welcome to all the crews. The route continued under ever warming sun filled skies across little used roads along the secret coast, with amazing views and spectacular scenery. Full Story
Its' a Regularity Jim, but not as we know it !
Member John Stuart has been challenging the roads of the Rally Costa Brava while we were heading for the Argyll Classic.

FIA in date helmets for a regularity? These were required for the Rally Cost Brava on 24/25 March. As well as having 60 and 70 kph regularity classes it was also a full stage event including the first round of the European Historic Stage Rally Championship. Find out how John got on in his Autobianchi
Full Story
For Sale - 1969 Volvo 122S Amazon

Freshly serviced after the trip to Monaco on the 2017 Monte Carlo Historique, this superb example of a Volvo 122S Amazon is ready to take a new owner on any fully fledged historic rally across the world. Full Details
Future Classic for sale 1995 Honda Legend
1995 Honda Legend Coupe 3.2 V6 auto, Midnight Blue with black leather interior, cruise, elec' sun roof, windows, mirrors & seats. I believe there are less than thirty of these fantastic tourers left in the whole country. Full Details
Summer Stunner ready to go
This 1998 BMW Z3 is fully serviced, MoT's and ready for the summer season. It has 81,000 miles on the clock and is in outstanding condition for the year! With a host of extras, including a hardtop, you must take a look . Full Details



Welcome to the CCHMSC website. The club runs rallies and tours for historic and sporting cars of all types. You don't need to have a Classic or historic car to join the club. We have plenty of drivers looking for navigators, and marshals are always in demand. [more].

Easy to join the club, download an application form and send it off [Member Application]


Updated 17 May 2017
Webmaster