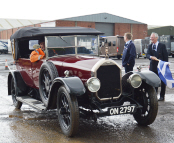 Morgan 1926 Humber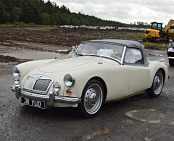 Rome 1960 MGA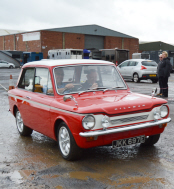 Laird 1967 Imp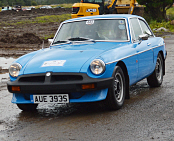 Philips 1978 MGB/GT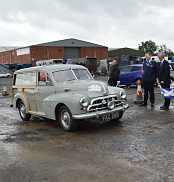 Henderson 1953 Oxford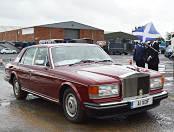 Grant 1994 Rolls Spirit 3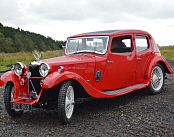 Sorbie 1934 Riley Kestrel 9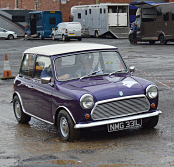 Johnstone 1972 Mini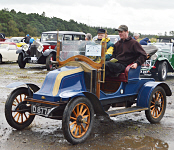 Wilson 1912 Renault 8AX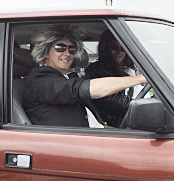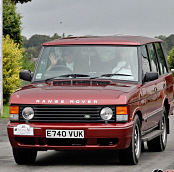 Kelly 1988 Range Rover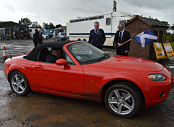 Young 2007 Mazda MX5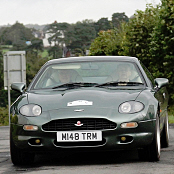 Wright '95 Aston Martin DB7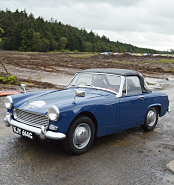 Mainland 1969 Sprite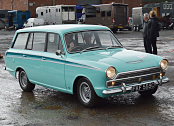 Beattie 1965 Cortina Estate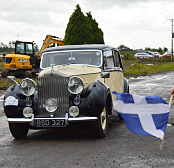 McAleese 1947Rolls Royce
Silver Wraith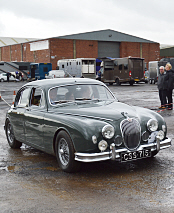 McAleese 1958 Jaguar Mk1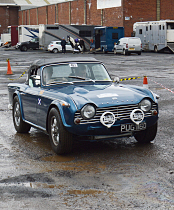 Pollock 1965 Triumph TR4A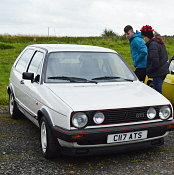 Scott 1985 VW Golf GTi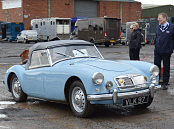 Healy 1955 MGA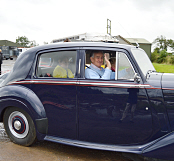 Rice-McDonald1955 Bentley
R Type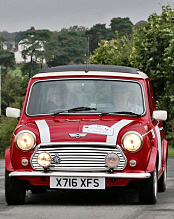 Murphy 2000 Cooper

RSAC Three Lochs Classic - Sunday 18 August

Story Jim Paterson. Photos Jim Paterson, Frank Love

Around sixty cars turned out at the Morris Equestrian Centre near Fenwick for the annual RSAC Three Lochs Classic.

This year the route took the crews east and south towards Nithsdale, where the organisers had again managed to find three lochs to maintain the name of the event.



As in past years there was a choice of a short route of around 40 miles suitable for cars in the Veteran Class, and a long route of around 70 miles for everyone else.


Rain earlier in the week had left the parking area somewhat muddy, but blue skies soon arrived to break up the clouds and dry the place up a bit for the starters departure.

My role was once again one of the three Concours d'Elegance judges and arrived in time to meet the starters arriving, sign on and depart. Event organiser Jonathan Lord had a short chat with each of the starters, before they were flagged off on their way by Mike Gascoine, who would also join me as a concours judge, along with Gordon Hood later on.

This year saw a large selection of Rolls Royces, from across the years. A total of 6 examples from a 1921 Silver Ghost, through to a young 1994 Spirit 3. Allan Lapsley told me about his 1930 20/25 model. As I would discover from other owners these early rolls Royces were over engineered, Allan showing me the twin ignition systems, magneto and coil. Coupled with two plugs per cylinder, one for each system, and the ability to switch from one to the other on the steering wheel, meant loss of sparks was pretty unlikely. I would see this twin ignition system on many of the other vintage examples of the marque.

Hamish and Kenneth Wilson were first out the blocks in their 1912 Renault 8AX. This car and crew are regulars on this event and opt for the wee route, simply due to the time it would take for the full route. I met up with Roderick Meek, who along with wife Alison and their three sons, turned out in the family owned since new 1913 Darracq TT13.I had passed them on the M77 out of Glasgow heading for the start. The Darracq finds it difficult on the climbs and Roderick is considering a flashing amber beacon on the back to warn HGV's who bear down on them regularly. This family owned heirloom will hopefully continue to be nurtured by the young sons when they come of age to drive. The family secured the Veteran class 1 Concours d'Elegance prize.

In the Vintage Class Tony and Gillian Peters were in the Silver Ghost and kept the top and sidescreens up for the day, as showers would be encountered on route. David Morgan and Alec McDougall turned out in a 1926 Humber, along with the Allan Lapsley RR 20/25, which would win the class 2 prize. .

The Post Vintage class was headed up with three 1934 cars, David and Isobel McQueen Rolls Royce, winning the class 3 prize. Mitchell and Jetta Sorbie were in the magnificent red Riley Kestrel, and Arthur and Joan Harvey Wolseley Hornet Daytona. Christopher and Mary Broom-Smith brought a 1935 Bentley 3.5 this year, and Ronnie Johnston and Kath Kelly completed the class in their 1938 Morris 8 (I had one of them in my mispent youth!).

Moving into the Classic Class 4 of the forties and fifties, we started with the 1947 Rolls Royce Silver Wraith of John McAleese and Margret Sword. John would go on to win the overall Concours d'Elegance, securing the Albion Cup. This we heard later was an award originally for the best maintained commercial vehicle! Bruce Henderson and William Clark brought a very rare Morris Oxford Traveller, which Bruce told me is the only roadgoing example in Scotland, and only nine road going in the world. They won the Class 4 Concours prize.

Moving into the early sixties classics CCHMSC members Chris and Mary Paton arrived in their 1960 mini. Chris has completed 39 Tour of Mull events so knows how to handle the car , which can be seriously quick on its twin Webers, crossflow head.They would take the class prize. George and Wendy Rome in their 1960 MGA are local and regulars, whilst the 1961 Frogeye Sprite of Susan Gold and David Fotheringham, who won the 'Automotive University of Fenwick award', was joined by Jock Millar and Linda Telford in the 1965 MG Midget that Jock regularly uses on hillclimbs. Bill and Val Pollock, also regular CCHMSC members turned out in their 1965 Triumph TR4A, with John Beattie and Charles Galloway completed the class in their 1965 Ford Cortina Mk1 Estate.

The late sixties classic class led by George and Margaret Frame in a spectacular 1966 Sunbeam Alpine SS, complete with whitewalled tyres. They would take away the class prize. Colin Laird and Brian Shute had the only Hillman Imp, 1967 vintage, and Linda and Alex Adams joined them in their 1968 Morris 1800 Mk2. Travelling all the way from London were CCHMSC members Keith Mainland and Angelica Fuentes, who joined our trip to M-Sport on Friday, in their 1969 Austin Healey Sprite. Iain Wright and Alastair Stirling brought a 1969 MGB, followed by William Fleming in his 1970 MG Midget. Alan Garfagnini and Caroline Brodie in their 1971 Mini were joined by the 1972 Mini crew, Malcolm and Tracey Johnstone.

Into the seventies classics, we started with Graeme and Fraser Mack in their 1973 MG Midget, and Rory Mohan and Stephen Grace in American muscle in the shape of a 1976 Corvette Stingray in red of course. Andrew and John Gilmour were in a 1977 TVR Taimar, first time we had seen a TVR at this event, others saying it was amazing it reached the end (ouch). They would collect the class prize for their determination. More CCHMSC members, this time George and Elizabeth Ferguson in the yellow 1978 Triumph Dolomite Sprint which we see often on events. They would collect Provost's Trophy for 2nd overall Concours d'Elegance. Carrick and Adrienne Hewitson were in an MG midget of the same year, with CCHMSC members Brian and Janet Telfer in their MGB/GT, also from 1978. and member Rueben Phillips in his MGB/GT. The 1978 Rolls Royce Silver Shadow 2 of Nicol Clelland and Iain Campbell was followed by Daniel Duncan and Ian Jardine in an MGB Roadster of 1981.

Two routes were available to crews, with the 'Wee' route being designed for the veteran and vintage classes, limiting the mileage to around 40. The longer route was for anyone who felt their 'wheels' could take the strain.



Leaving the Morris Equestrian centre the crews headed north east to Fenwick, before turning south toward Moscow. Where! cried some crews. Have we made a wrong turn already? slipped into Russia by mistake? Let me check that roadbook!

Having recovered some sense of direction the route continued to Galston, where the Wee route took a Right to head west, the long route continuing south.

The Wee route meandered down the B774 through Crosshands toward Tarbolton. A road closure, unfortunately caused confusion and threw a number of crews off the scent, leading to much cutting and running to get back to the finish.

Meanwhile the long route continued south through Galston on the B7037 toward Sorn where we headed east on the B743 to the Muirkirk road before turning right on to the A70 heading south west, hanging a left on to a white just before Lugar.

Telfer 1978 MGB/GT

This little scenic loop took us round to Logan where we turned left again, to cross country over to the A76 east of Netherthird. This fast section took us to Pathead, New Cumnock and Connel Park where we turned north to begin the return section.

This took us north by Skares, west of Ochiltree, north of Trabboch, to the little village of Stair.

Mohan 1976 Stingray

Straight up north on the B730 we reached Fail and skirting around Kilmarnock via Coodham, Gatehead, over the A71 to Springside, on our way to Kilmaurs and home to the Morris Equestrian Centre.





Head 1996
BMW Convertible





Gilmore 1977

TVR Taimar

Barr 1999 Mazda MX5

Jaguar had its own class with Scott McAleese and Julie Sharman in a spectacular 1958 Jaguar Mk1, the favourite getaway car of many a bank robber. The crew would win first in class, and the family, children included, took away the most appropriate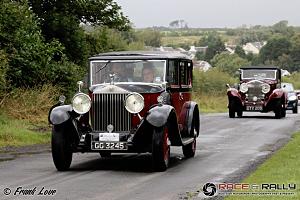 dressed crew. four E Types followed. A '62 crewed by Andrew Paterson and Joyce White. Alan Forbes '67, George and Irene Mcdougall '69, and Linsey Giles and Charley Sayer-Payne '72 Series 3 version.
The open class covered the mid eighties through to current models. More CCHMSC members, this time David and Anne Scott in their 1985 golf GTi seen on many events, Margaret and Andrew Green in a 1988 Bentley Turbo R, Anne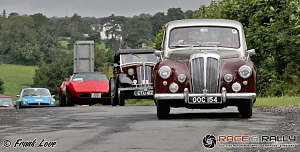 and George Head in their 1996 BMW Convertible, Bill Barr and Harry Merry in their 1999 Mazda MX5, another visitor on out
M-Sport tour on Friday
, Charlie Young and Eddie Hawke also in a 2007 MX5, and finally Craig McGibbon and Karsten Brown in their 2018 Fiat Panda day car, the classic no longer around. Others in the class were Robert Kelly, aka Rod Stewart, and Maryann Reid in a 1988 Range Rover, Bruce and Mary Symonds in a '88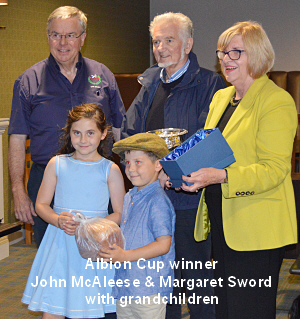 Mini, Alastair and Christine Grant in the positively new 1994 Rolls Royce Spirit 3, Dan Wright and Gordon Hastie in a spectacular 1995 Aston Martin DB7 6i, which won them the class prize. Gus and Sandra Murphy had their 2000 Mini with Ian McRae and Cameron Davidson joining the MX5 team in his 2001 model. Last but not least in his Mercedes A Class was Alex McWilliam and Susan Smith all the way from Texas. No surprise that they took the Farthest Travelled prize.
Jonathan Lord presented the awards after a welcome meal at the end. A great day over this new area of Scotland for the Three lochs Classic. Looking forward to next years escapade on this event.
More photographs from Frank Love at
Race & Rally Motorsport Photography
Updated 22 August 2019
Webmaster