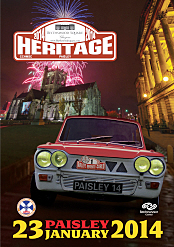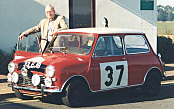 Peter with 33 EJB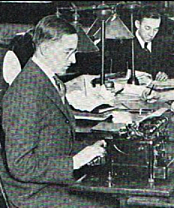 A young Peter writes up another story.

Peter Baker joins Monte Ecosse to Monaco Tour

Peter Baker, editor in chief of the on line historic motorsport magazine www.retro-speed.co.uk will be joining the Ecosse to Monaco tour and providing regular updates for readers during the event. Peter is no stranger to historic motorsport competition, both race and rally, including Monte Carlo Historique.

Peter started rallying with Mini-Coopers during the Motoring News days. He discovered historic rallying around 1990 and built a 1962 Sunbeam Rapier specifically for the Monte Carlo Challenge in which he competed several times, also in a 1954 Sunbeam 90. Best result 28th overall.

In 2007 he completed the Rallye Monte Carlo Historique in a Lancia Fulvia 2C sedan. Other rallies include: Le Jog (Gold Medal), Liege-Istanbul-Liege (MGB), Liege-Rome-Liege, and several Classic Marathons.

Retro-Speed is now his full time occupation, an on-line magazine devoted to European, historic motorsport, split evenly between race and rally, it also contains an inner group, currently 680 members, known as Team Retro-Speed who compete, marshal, organise, and spectate, and above all, share the same passion for historic motorsport.

Membership is open to those who apply via www.retro-speed.co.uk, or via our Team Retro-Speed face-book page. New members will be sent a Team sticker. He is also a member of the International Rally Drivers Club and serves on the Guild of Motoring Writers committee.




Updated 14 January 2014
Webmaster