Classic crews line up in front of Paisley Abbey.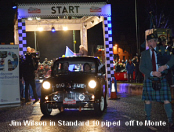 Jim Wilson Standard 10 piped off to Monte Carlo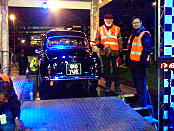 Timekeeper Maurice Millar with Car 0 Standard 10 waiting for the start time.
Rosemary Smith waits her turn in the Imp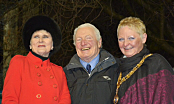 Rosemary Smith, Paddy Hopkirk and Provost Anne Hall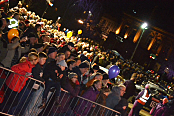 Paisley crowd gathers.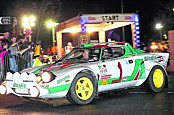 Nico Alonzi follows Rosemary in his Lancia Stratos replica.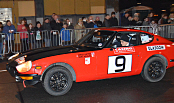 Xerxes Matten in Datsun heads off to the alps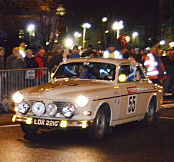 Gordon Glen Volvo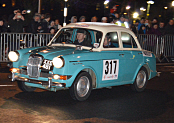 John Brown & Bob Thomson in Riley 1.5 going to Dumfries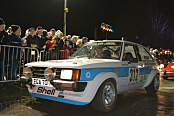 James and Peter Meggat prepare for start in their Chrysler Sunbeam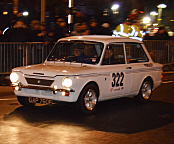 Alex Knox in Singer Chamoix heads to Loch Lomond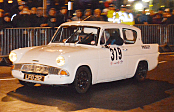 Tom Bicket Anglia on way to Dumfries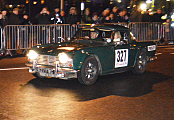 Steve Lee Triumph TR4 picks up speed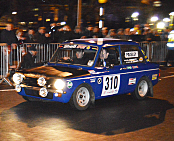 Scott Fanning and Hugh Liddle would go on to secure Best Car award in this ready for action example of the Hillman Imp.