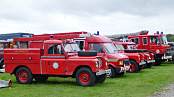 Call the fire Brigade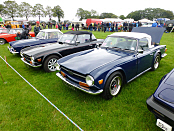 Triumph TR6's and TR7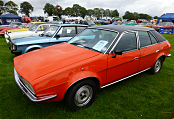 Shining Princess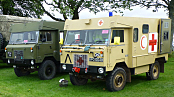 Landrover 101's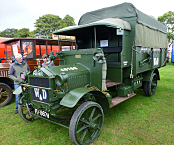 Dads Army Albion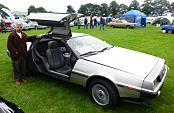 Playing the Doc Brown part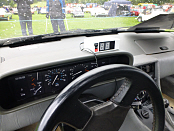 The magic 88mph display.
Albion trucks fo the past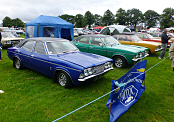 Cortina Mk3 owners club


Biggar Rally - Sunday 17 August

Report Jim Paterson Photos Alan Duncan


The day stayed mostly dry for the Biggar Rally, with the occasional burst of sunshine. A great crowd as usual turned out to see the wide selection of cars, commercials, military, buses, fire engines, or should I say 'appliances' and farming machinery from acorss the border counties and beyond.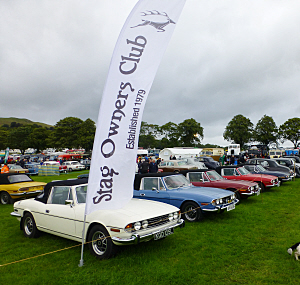 The Triumph enthusiasts were well represented with a selection of pristine TR's of all models and a selection of Stags to go with them.

Military vehicles seem popular this year with the Landrover 101 forward control variants out in force. These are weird machines and I find them unweildy things to drive. A Dad's Army WW1 Albion had me looking for the holes in the side to poke out the rifles!

A range of more modern cars as seen on the clubs tours were also lined up, such as Ford's Cortina Mk3, MG in both Midget and MGB forms, and Vauxhall Viva's with a great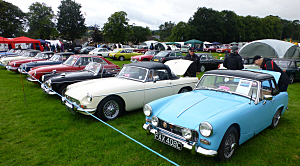 example of the Firenza with its drop snoot, Not too many of these around now.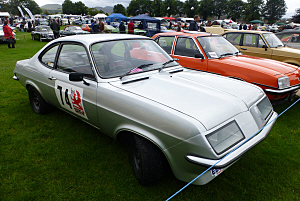 Other BMC beauties were of course the 'moggies' in all shapes and forms, plus the land crabs and Princess 'Wedgies' that have long since dissappeared from our roads. Some would say thank goodness, but good to see one or two restored.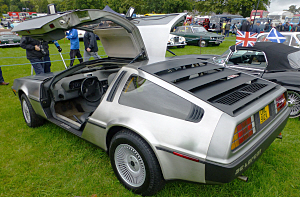 My personal favourite had to be the 'Back to the Future' DeLorean. The last time I saw one was in Sydney when on my Australian trip earlier this year.

Quite a following for this iconic car, which this owner had paid tribute to the heritage with a dash mounted digital display showing 88, the speed that transports the car into the future!

By later in the afternoon the forecast rain started to reach the showground, so time to head home. Another great showday organised by the Biggar Albion Foundation.

Thanks to Alan Duncan for this selection of photos, and you can see lots more HERE


| | |
| --- | --- |
| Moggie takes in the sunshine | All aboard for Dunbar |
Updated 18 August 2014
Webmaster