The 'dream' cars, though some are the owners own. Can you match the car to the crew?


(clue - not too hard!!)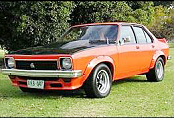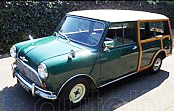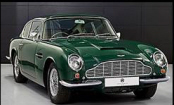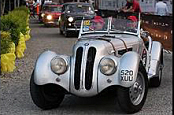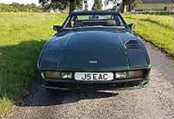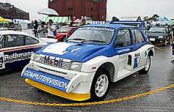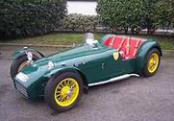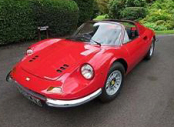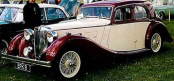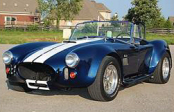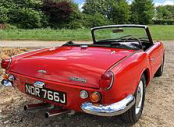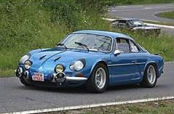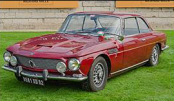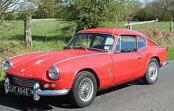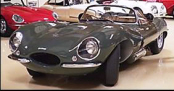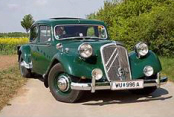 La Carrera Lockdown - Results

Points were awarded out of 40, being the total number of questions over the four day tour. The final total was rounded up to the nearest whole number. In true 'Olympics' standard, one of three grades of finisher award, Gold, Silver and Bronze, were then presented to the finishers.


Car No.
Driver
Navigator
Car
Points (out of 40)*
Award*
1
Charlie Campbell
Charlie Campbell Jnr.
Holden Torana SL/R 5000
32
Silver
2
Ian Campbell
Joanne Campbell
Morris Mini Traveller
29
Bronze
3
Mike Howlett
Aston Martin DB6
29
Bronze
4
Graham Couser
BMW 328
32
Silver
5
Tim Hunt
TVR 450 SEAC
35½
Gold
6
Innes Mochrie
Kirsty Mochrie
MG Metro 6R4
19
Bronze
7
Alex Sneddon
Hazel Dewart
Marcos GT
33
Silver
8
Barry Stewart
Helen Stewart
Lotus 7
36
Gold
Overall Winner
9
Doug Ashworth
Pat Ashworth
Ferrari 246 GTS
34½
Silver
10
Roddy Main
Sylvia Main
MG SA
27
Bronze
11
Duncan Massie
Jenny McKay
AC Cobra
23½
Bronze
12
Mary Mary Speight
Alan the pal Speight
Triumph Spitfire
17½
Bronze
14
Charlie Donaldson
Susan Donaldson
Alpine Renault A110
Retired overheating
15
Hugh McGouran
Catharine Jackson
Iso Rivolta IR300
33½
Silver
16
Floyd Pattie
Karen Pattie
Triumph GT6 Mk1
25
Bronze
17
Keith Mainland
Angelica Fuentes
Jaguar XKSS
23
Bronze
18
Ranald Bruce
Louise Wall
Fiat Barchetta
34
Silver
19
Jim Paterson
Rona Paterson
Bugatti Atlantic SC57
28
Bronze
20
Terry Clark
Stephen McPherson
Audi Sport Quattro S1
29½
Bronze
21
Achille Tresoldi
Giovanna Tresoldi
Alfa Romeo Giulietta Spider Veloce
35½
Gold
22
Roberto Giovannini
Nadia Massimi
Fiat Abarth 595
25
Bronze
23
Alan Newman
Stuart Wilkinson
Lancia Aurelia B20
32½
Silver
24
Richard Bartniczek
Yvonne Bartniczek
Alfa Romeo 4C Convertible
21
Bronze
25
John Stuart
Riley One Point Five
31½
Silver
26
Harry Merry
Standard Flying 9
35
Silver
27
Peter Fern
Cadillac 60 Special Brougham
34
Silver
28
Craig McGibbon
Karsten Brown
Lancia Fulvia Coupe
35½
Gold
29
Graeme Cargill
Beth Cargill
Alfa Romeo 33 Stradale
32
Silver
30
Etta Tresoldi
Fiat 500F
34½
Silver
31
Martin Small
Stephen Lavery
Mini Cooper S
29
Bronze
32
Ormond Smith
Bentley 4.5 litre Blower
31½
Silver
33
Enrico Tresoldi
Alma Tresoldi
Fiat 500F
35
Silver
34
Angelo Tresoldi
Porsche 356B S90
34½
Silver
35
Ron Adam
Jan Adam
Ford Anglia
28
Bronze
36
Neil Turner
Citroen Light 15
33½
Silver

*For the purposes of awards the scores have been rounded up to the nearest whole number




| | | |
| --- | --- | --- |
| | | |
| | | |
| | | |
| | | |
| | | |
| | | |
Updated 10 May 2020
Webmaster