Martin / Gisbey 1930 Aston Martin International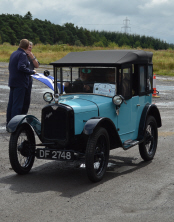 Sorbie 1927 Austin 7 Chummy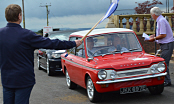 Laird/Shute 1967 Imp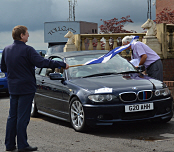 Head 2000 BMW convertible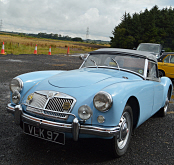 Healy 1955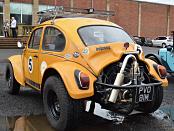 Dover/Devine
1974 VW Beetle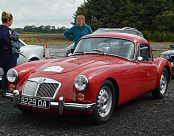 Laing/Ritchie
1959 MGA Twin Cam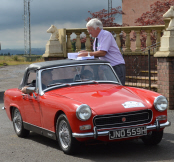 Fleming 1970 MG Midget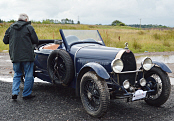 Sudjic 1927 Bugatti Type 44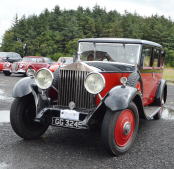 Lapsley 1930
Rolls Royce 20/25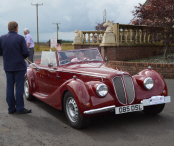 Barlow/Welsh
1997 Royale Sabre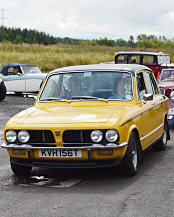 Ferguson 1978 Triumph Dolomite Sprint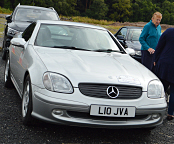 Paton 2000 Mercedes SLK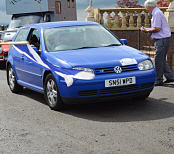 Alan Garfagnini 2002 VW Golf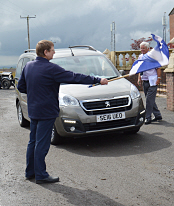 Reuben Phillips MGB/GT?
Brought the day car when MG fuel system clogged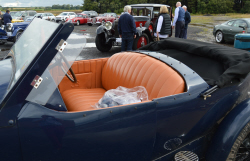 Bugatti upholstery

RSAC Three Lochs Classic - Sunday 8 August 2021

Story & photos Jim Paterson.



Thunderstorms were forecast for the west of Scotland on Sunday 8 August, though it spread wider as it turned out. Not a good omen for the 3 Lochs Classic starting at the Morris Equestrian Centre at Fenwick, near Kilmarnock. The organisers RSAC have used this venue successfully for several years and it is wide open to the weather.

We arrived to greet some 20 starters this year, reduced from the pre-pandemic era, but welcome to see some Classic, vintage and veteran cars, awoken out of a prolonged slumber. There was a choice of a long 84 miles and short 40 mile routes, the latter for the more elderly, though some of them would opt for the longer drive.

Having travelled from Edinburgh to carry out my role of Concours d'Elegance judge, along with my fellow judges Andrew Pemberton and Gordon Hood. We had driven through a few downpours but it was bright with a hint of sunshine when we arrived at Fenwick. The crews were also arriving in a variety of stunning machinery.



While most of the cars were British heritgage we had some classic european marques. Craig McGibbon brought his 1972 Lancia Fulvia coupe with Karsten Brown on the roadbook. Craig has had a lot of fun with the car but has a few 'jobs' lined up for the winter months ahead. Just happy to get it out for a run.


Leaving The Equestrian centre the crews headed west then north toward Stewarton and Dunlop, on their way toward Dalry, Giffordland and over the Fairlie Moor road to Largs.

The route headed north, hugging the coast to pass Wemyss Bay to Inverkip, turning east, inland to Loch Thom, in the Clyde Muirshiel Regional Park.
Rachel Dover brought a most unusual VW Beetle. Rebuilt in the Baja racing format this is no ordinary1974 beetle! With a 1900cc modified engine, big wheels and knobbly tyres this looks like it could cross the Sahara at speed, something Rachel has on her bucket list! Charles Levine would read the roadbook, whilst hanging on. The car front wings tend to lift the car if water and strong wind gets between wheel and wing. So look out for flying VW as both would be in abundance on route today.

Chris and Mary Paton left their trusty Mini at home, opting for the Mercedes SLK, a mere 11 years old. George and Ann Head brought their 2000 BMW 318 convertible, but the hood looked decidedly well nailed in the up position. Charlie Young and Eddie Hawke arrived in their favourite 2007 Mazda MX5. All would be joining the club's Red Hackle next weekend.

Branislav Sudjic and co-driver Gesa Walker were to enter their 1914 Stutz Speedster, but a change of heart, possibly due to the forecast, as the Stutz is an early race car with no, and I mean NO protection from the elements. A shift to the 1927 Bugatti Type 44 at least had a windscreen and more comfort and protection. The Buggati looked resplendent with its refurbished interior, releathered in tan, down to the Bugatti EB insignia embossed on the door panels (Willie Ramsay vehicle hoods and upholsterer Loanhead is the man to go to) going very well with the Blue bodywork. As well as collecting the class prize, they also secured Furthest Travelled trophy.


A flurry to Kilmacolm before heading south toward Lochwinnoch .
A short blast down the A737 to Beith before cutting south east over to Lugton and Kingsford.

The home run took us south to Kilmaurs before swining round to reach Th eMorris equestrian Centre, our finish venue.


The 'Wee' route folowed the big route then cut out the northerly section by the coast and picked it back up later for the home run to the Equestrian centre.
Mitchell and Jetta Sorbie had a great Austin 7 Chummy, another 1927 model. Mitchell had fitted a high compression cylinder head which 'doubles' the power, from 7 to 14 hp. Quite a feat! The model was also the first BMW car (built under license), known as the 'Dixi' . The crew would go on to win first overall 'Albion Cup' in the Concours d'Elegance

Roger Martin brought a splendid 1930 Aston Martin International, with Malcom Gisbey on the roadbook. Roger is owner of Martin's Aston Services, the only independent Aston Martin specialist in Scotland, and one of the few Aston Martin specialists in the UK to care for all models – Modern, Classic and Vintage. Regulars Alan and Ruth Lapsley brought their 1930 Rolls Royce 20/25 to complete the Vintage Class.

Bernard and Margaret Healy won the Classic Class 1 award in their 1955 MGA. Being the only car in the class made it a bit easier,but the car is a stunner, having being given a lot of care and attention ove the years of ownership. Complete with picnic basket and cooking fresh bacon on the engine (in tinfoil of course) solved th elunchtime problem.

Classic Class 2 was won by Robert Oliver and Claire Maccoll in a 1961 'Big Healey' 3000 Mk1. Donald Laing and Susan Ritchie were right behind them in their outstanding 1959 MGA Twin Cam, which would win them 'The Provost's Trophy' for second overall Concours d'Elegance.

Classic Class 3 were bringing us into the 70's with the perky little Hillman Imp of Colin Laird with Brian Shute picking up the class win. One of the best restored examples of this popular marque. Tony and Ruairidh Fleming joined in their 1970 MG Midget. They will be joining the CCHMSC Grand Caledonian Tour in September. Ian an dMichelle Caldwell in their 1972 MGB Roadster, along with the McGibbon, Brown Lancia completed the class.

Moving on to mid seventies in Classic Class 4we met Rachel Dover in the VW Beetle which handled the thunderstorms on route without taking off! Rueben and daughter Hope Philips MGB/GT fuel line choked just prior to the event but turned out in the day car anyway. Class winner was George and Elizabeth Ferguson, keen classic tourers in a stunning yellow 1978 Triumph Dolomite Sprint.

The Open Class featured cars from the 90's and post millenium. Linsey Giles and Dan Wright 1995 Aston Martin DB7, Chris and Mary Paton 2000 Mercedes SLK, George and Anne Head BMW 318 convertible (with permanent up hood today!), Charlie young and Eddie Hawke in the 20007 MX5, who did risk the hood down, with Iain & Jacqueline Mack in a 2017 Vauxhall Mokka. winner was Dvid Barlow in his 1997 Royale Sabre with richard Welsh guiding the route. Both are keen classic enthusiasts and will be seen in the CCHMSC Red Hackle next weekend.

The Junior Awards went to Hope Phillips and Ruaridh Fleming, who we look forward to seeing on future events.

Published 20 August 2021
Webmaster