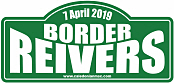 We look forward to welcoming you to our 'time travel' journey into Scotland's rich heritage and countryside.

This season opener is packed with extra 'must do' treats.

One to enter now.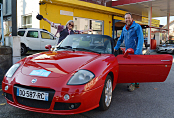 Ranald & Louise on a Recce



Border Reivers - 7 April 2019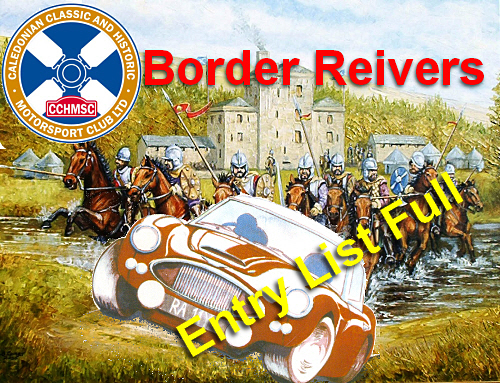 Last year we took you back to Roman times with the tour along Hadrian's wall. This year we continue our journey back in time taking you across the area frequented by the marauding Border Reivers in the 13th century. We will drive some little-known roads that explore the Scottish Borders from west to east, broadly following the Tweed watershed, passing along and across some old "drove roads". Club members and organisers Ranald Bruce and Louise Wall use their knowledge of their once home area to create this great route.

Starting once more just south of Edinburgh, this time at Eddleston (near our last year finish), this run will head south west deep into the Borders before heading east along the Scottish Borders trails; over the hills of the southern uplands; through some of the many river valleys on our way to a pre-arranged lunch stop.

Fully refreshed we will continue heading east crossing Rivers Teviot, Tweed and many of the tributary 'waters' feeding these great rivers. Ranald has arranged our route to take in a special surprise, more details to follow. Our final section heads north toward the mighty River Forth where our finish location will offer a celebration meal, awards, and a time to chat with fellow 'Reivers'.

updated 31 March 2019
Webmaster