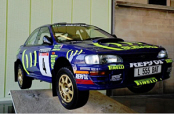 Perth City and Scone Palace bathed in unbroken sunshine and blue skies to welcome the thousands of visitors to the Perthshire Classic Car Festival on Saturday 21 April.
The Parade cars arrived at Scone Palace to be 'dressed; with their rally plates and other documentation, before driving down to Tay Street in Perth to line up along the side of the River Tay.
See some drone footage of the cars lining up on Saturday morning
Meanwhile the club cars from Jaguar Drivers Club, MG Octagon club, PACE and other individual entries arrived to display their cars, exotic, vintage, specials and supercars in the beautiful grounds of Scone Palace.
Morris Leslie brought along a selection of his extensive collection of classic and rare cars. to join over 200 cars lined up across the Palace grounds for the visitors and their families to see and chat with the owners. HRH Prince Michael of Kent was also talking to owners as he walked round the displays. Special cars included the open top Rolls Royce used by Winston Churchill when he was given the freedom of the City of Perth, An even older Rolls Royce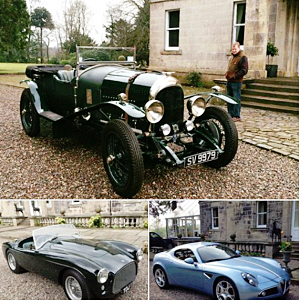 Silver Ghost, Colin McRae Subaru Imprezza, and Ford Escort, Bugatti Veyron and Lamborghini..
Jaguar were well represented with the XK120 Coupe, LWK707, which ran a full week non stop at 100mph, with Stirling Moss at the wheel in 1952 on display from Jaguar Heritage.
John Clark brought along three of his own cars on the day, all three were on the parade then on display at the palace. 1924 Bentley Vanden Plas, 1951 Tojeiro, 2010 Alfa Romeo 8C Coupe.
The aerobatic display by a Pitts Special had everyone looking skyward in the afternoon. The Pitts biplanes dominated world aerobatic competition in the 1960s and 1970s, and even today remain a potent competition aircraft in the lower categories. Thrilling to watch!!