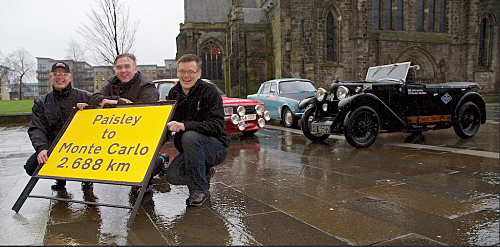 Jim Meggat with his Sunbeam Talbot dressed in Paisley City of Culture 2021 livery, with John Lomax, about to head up to John O' Groats with Gordon McAllan in the Riley for the start of the Classique tomorrow morning. Joining them is Ranald White with his Rover 2000 SC which with Karsten Brown will be heading off to Monte Carlo on the Historique tomorrow night.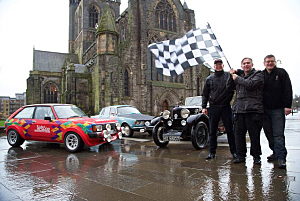 Weather for early tomorrow up at Inverness is snow, just like in 1926 when Victor Bruce started out on his winning run in the AC. Hopefully it turns to rain by time they get under way.
We will follow them as they head down towards Paisley, where we hope to see them arrive to cross the ramp and head off south to sunnier climes, hopefully.
You can see a
full set of photos
, from Andy Thomlinson, taken at this mornings line up.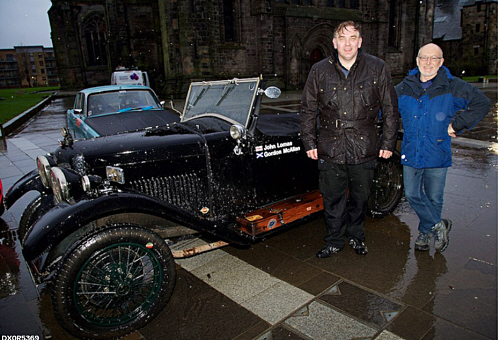 Blimey is it always this wet in Scotland? asks John Lomax, iley driver. (Answer - Yes!)