Monte Carlo Historique - 2015 Braehead Display

Photos - Andy Thomlinson (Sunbeam), Ranald White (Rover)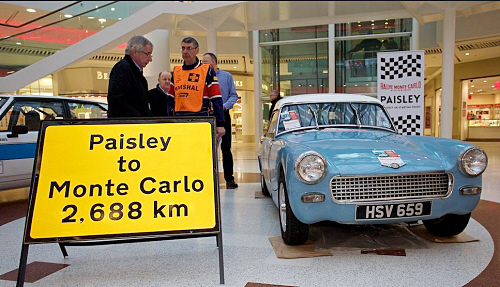 A selection of cars that will be starting on Wednesday 28th January as part of the Monte Carlo Historique departure from Paisley, were on display at the Braehead Shopping centre on Saturday and Sunday 24 and 25 January.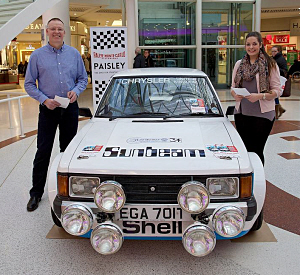 Taking pride of place was Car Zero, the 1961 Austin Healey Sprite of Douglas Anderson, which will lead off the starters on their way to Monte Carlo. Douglas will also head to Monte though not over the full route of the Historique cars. He should be there in time to greet their arrival.

Joining the Sprite on the display for the Saturday was James Meggat's Chrysler Sunbeam, a product of the nearby Linwood factory. James will be joining the Heritage tour to the borders and with all those lights should not get lost.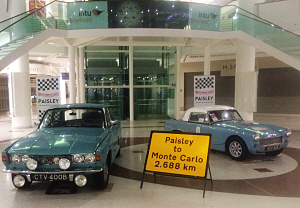 For Sunday Ranald White brought his Rover 2000TC, having completed the final preparation checks. Ranald will be one of the seven historique starters doing the 'Full 'Monte', over the alps to Monaco.

.
Visitors to the centre called by to see the cars, crews and to find out more about the big day on Wednesday 28th.