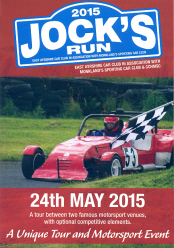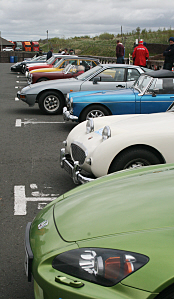 Cars line up at Kames ready for the series of tests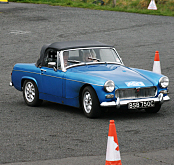 Linda Telford guides Jock round the tests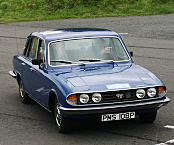 The Douglas / Muir Triumph 2500TC working out which way next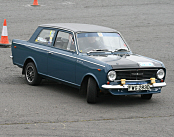 Jamieson Viva leans out for the turn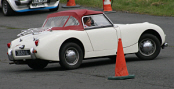 Gould / Fotheringham Frogeye Sprite keep it tight in the turn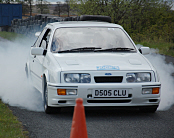 Gemmel Sierra slows for finish line.
Video of James Meggat Car No 7 driving the tests at Kames

Jock's Run - 24 May

Story - Douglas Anderson. Pictures - Robert Smith, David Fotheringham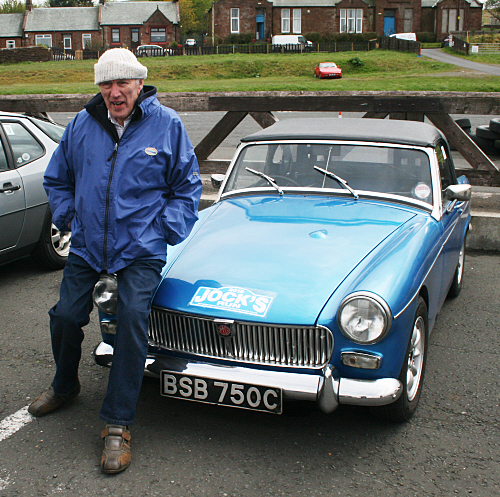 Jock with his ever faithful MG Midget



Jock Millar was joined by 24 crews on Jock's Run to celebrate his long career in motor sport and his contribution to Forrestburn hillclimb and Kames Sprint circuit. The event combined a 'run up' the Monklands Sporting Car Club's hillclimb at Forrestburn, followed by a tulip roadbook tour through some of the most scenic roads linking Forrestburn and East Ayrshire Car Club's home at Kames, then production car autotests on the circuit.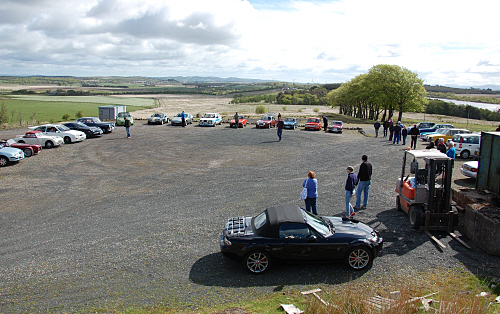 Gathering at Forrestburn. Who entered the fork lift truck then?



Following 'signing on' at Harthill Services on the M8, the cars made their way over to Forrestburn where, under the watchful eye of Gordon "Robbie" McRobbie, ably assisted by Ian Paterson and Janet Garner, they lined up to take a 'gentle drive' up the hill.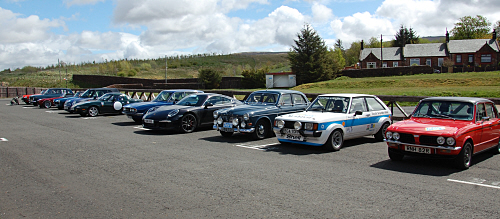 Lineup at Kames


Fortunately the weather was fair and sunny, if not very warm, and the hardy crews followed tradition by having their hoods down. It was great to see the classics lined up waiting to start their run – there were even a couple of anglers spectating.

The run down to Ayrshire took the scenic route through the picturesque rural scenery along some of the quieter roads in that part of the world. There were some challenging bends as well as more open sections which allowed the driver and navigator the opportunity to take in the views.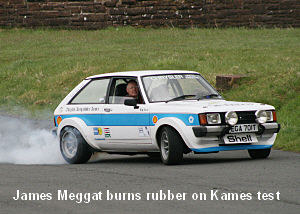 On reaching Kames, Chaz Marshman, clerk of the course, got everyone organised. Ian and Catherine Higgins carried out the mandatory sound checks on those who were competing and they were off. It is the practice at Kames that competitors have two goes at the tests and their slowest time is dropped and the results showed that some drivers got it right first time, posting very similar results on both runs. Some however had the opportunity to improve on their second run and they did, with some spectacular successes.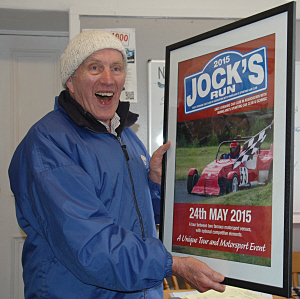 Once the calculations were completed, the fastest time of the day was Stan and Deirdre Bernard in their Porsche. Second was Ian and Louise Gemmell in a Sierra Cosworth, pipping James Meggat and Robert Spencer into third place in the Chrysler Sunbeam by just one second.

Car of the event was awarded to Andrew and Steven Jamieson in their 1966 Vauxhall Viva and Spirit of the Event went to Sue Gould in a 1961 Austin Healy Frogeye Sprite, competing in her very first production car autotest, posting very respectable times with no penalties. Sue has been bitten by the bug and has promised to be back again.

Finally Jock Millar was presented with a framed copy of the event poster. Brian Telfer paid tribute to Jock stating that over the years he has been an inspiration to many people, and telling one or two humorous stories about Jock. For once Jock was speechless.

Results


| | | | | | |
| --- | --- | --- | --- | --- | --- |
| Position | Car No | Driver | Passenger | Car | Total |
| 1 | 10 | S. Bernard | D. Bernard | Porsche 911 | 178 |
| 2 | 11 | I. Gemmell | S Gemmell | Sierra Cosworth | 191 |
| 3 | 7 | J. Meggat | R. Spencer | Chrysler Sunbeam | 192 |
| 4 | 18 | G. Banks | V. Banks | Hillman Imp | 201 |
| 5= | 9 | D. MacDonald | T. MacDonald | Porsche 924 | 207 |
| 5= | 12 | A. Sneddon | H. Dewart | Honda S2000 | 207 |
| 7 | 14 | R. Phillips | J.Smith | Mazda Eunos | 212 |
| 8 | 1 | J. Millar | L Telford | MG Midget | 217 |
| 9 | 4 | F. Douglas | A. Muir | Triumph 2500TC | 218 |
| 10 | 6 | K. Brown | C.Brown | Triumph Dolomite Sprint | 220 |
| 11 | 24 | C. McGibbon | D. Anderson | Volvo Amazon | 224 |
| 12 | 17 | H. Gordon | H.Gordon | Mini | 226 |
| 13 | 5 | A. Jamieson | S. Jamieson | Vauxhall Viva | 227 |
| 14 | 8 | S Gould | D. Fotheringham | Frogeye Sprite | 232 |
| 15 | 2 | J.Horne | K. Horne | MG Midget | NC |
Updated 1 June 2015
Webmaster