Situated on Europe's Atlantic edge, the Scottish Western Isles of the Outer Hebrides are a diverse chain of inter-connected islands with their own unique way of life.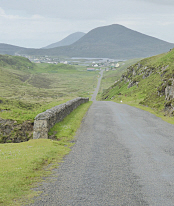 No Traffic jams here

From the northernmost headlands of the Isle of Lewis to the southern tip of Vatersay, the Outer Hebrides islands on the edge of the Atlantic Ocean offer an exciting assortment of entertainments and attractions.


Classic metal on the islands


This tour will cover Lewis and Harris, experiencing the stunning sea views and endless skyscapes, and the warm Western Isles welcome of communities waiting to offer us some traditional Hebridean hospitality.
Register your place NOW. Simply email Alan at