Highland Car Club Spring Tour - 13 April 2019

Report by Dave Spence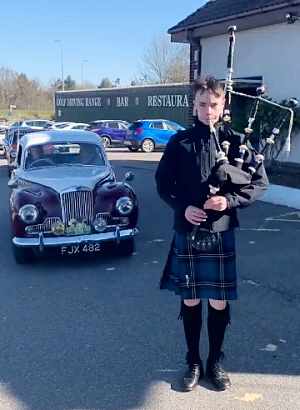 30 crews gathered under clear but chilly blue skies for Highland Car Club's annual Spring Tour. Among them were CCHMSC members Donald and Mags Campbell with their venerable 1955 Sunbeam Mk3, Roddie and Sylvia Main in their 1995 Mercedes SL320 and Dave and Maureen Spence in the modern Renault Megane, their classic car not quite tour ready yet.


After the usual drivers' briefing the crews set off on a 120 mile route firstly going south west of Inverness towards Dores, then up over the Darris hairpin bends then heading over to Strathnairn and then back towards the A9.

After crossing the A9, the route took the crews towards the Cuilloden viaduct then into the back country of Nairnshire using the infamous Drynachan loop with its tricky hairpin bends. From there it was back over the Dava Moor and Lochindorb to head back towards the lunchtime halt at Brodie.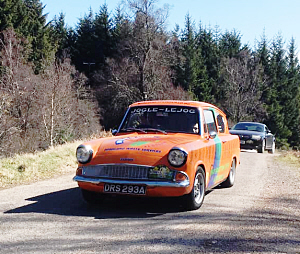 The afternoon leg took crews via some back roads towards Auldearn, several crews missing a Y-fork junction and ending up in the centre of the town of Nairn. However, error corrected, it was inland from Auldearn towards Cawdor, but branching off on some very tricky little whites.

This reminded some of the crews of the night navigation events they used to do using these roads years ago – some never before seen in daylight!! Crossing the A96 a loop then took the crews by Ardersier and Fort George, then back towards Inverness via Balloch and Culloden Battlefield with a final section west of the A9 via Daviot Quarry and Balnafoich to end up at Fairways Leisure for refreshments, food and presentation of finishers' awards.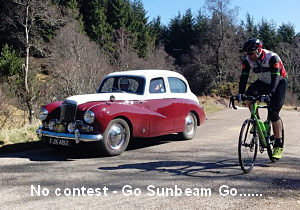 No reported incidents, but the Mini Moke of Norman Macfarlane and Richard Bartniczek (another CCHMSC member) was seen with the bonnet up a few times!

All in all a very enjoyable way to spend a Saturday in the spring sunshine.

A link to the Spring Tour Facebook page here. Some photos of the event: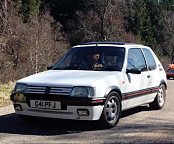 Highland Car Club's next touring event is the ever popular La Crofterra Pandemonia on 7th and 8th Serptember.

This is the 15th running of this event and will be called La Crofterra Pandemonia Historique open only to pre-2000 cars. Look out for information on Highland Car Club web site www.highlandcarclub.co.uk and La Crofterra Pandemonia Facebook group.