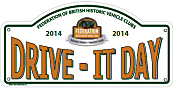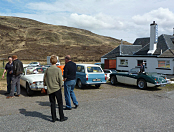 Arriving at the teabreak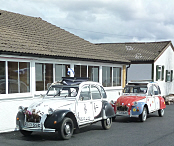 Two 'dollies' cool down at Aultguish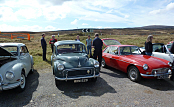 Dave and Roddie in Morris 1000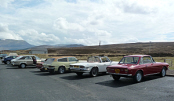 Classic Lineup


Drive It Day - Highland Style - 27 April 2014
Report by Dave Spence

CCHMSC members Dave Spence and Roddie Main (1958 Morris Minor 1000), Donald and Margaret Campbell (1955 Sunbeam Mk3) and Charlie Donaldson (1966 Ford Cortina Mk1) all took cars along to the Highland Classic Motor Club's Drive It Day event on Sunday 27th April.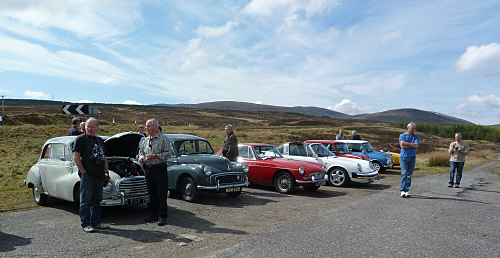 Bonnets raised to cool down as temperatures rise in Scottish highlands


We started from V8 Café in the Longman Industrial Estate in Inverness on a fairly cloudy morning where there were gathered approximately 40 cars of various types and ages ranging from a selection of pre-war cars including a Rolls Royce, and 2 Austin 10's through 50's and 60's classics to a few modern sports cars - MGF's, Mazdas and similar.

The route took us along the old A9 towards Beauly and Muir of Ord where we had a short stop and re-group and then headed west along the A832 to Moy Bridge where we joined the A835, the Ullapool road. All the time the weather became brighter and by the time we reached our destination, the Aultguish Inn, below the Glascarnoch dam, the sun was shining and it was positively tropical!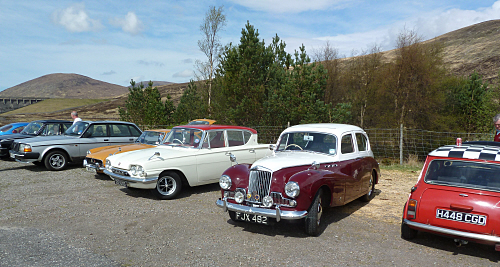 Blue skies as the crews head west to Ullapool


After a break for coffee and light refreshments some opted to head on to Ullapool. We decided to have our own picnic, courtesy of Mrs Campbell, and then had a leisurely return drive to Inverness, apart, that is from Charlie, who's Cortina you could hear hitting max revs in the gears as he took off from the hotel!! – Boy racer!!

All in all, a very pleasant way to spend a Sunday afternoon…..


Updated 27 April 2014
Webmaster