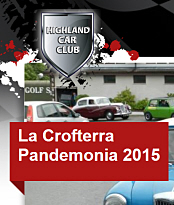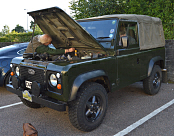 Colin Jaggard fettling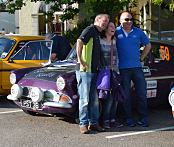 Alan MacKay and friends with Anglia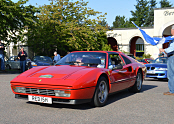 Campbell Ferrari 328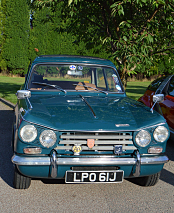 Smith Vitesse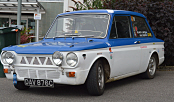 Ian Smith Imp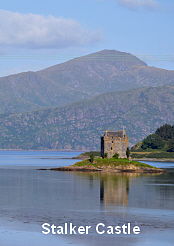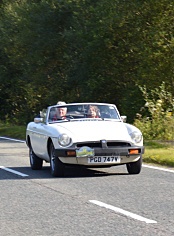 Higgins MGB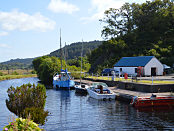 Yachts on Crinan Canal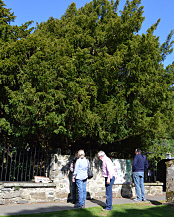 2000 year Yew Fortingall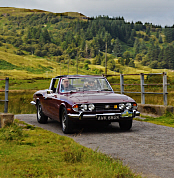 Smedley Stag Taynuilt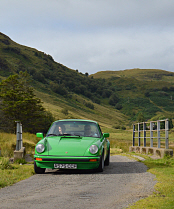 Emerald Porsche Taynuilt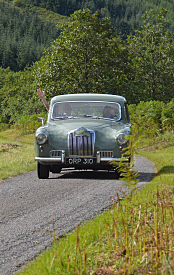 Wadsworth Armstrong Siddeley in Glen Orchy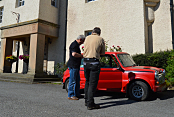 Mini Course Car at Fortingall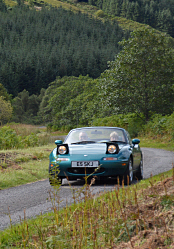 Flash from MX5 in Glen Orchy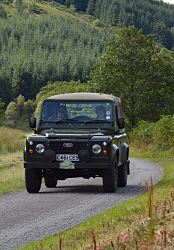 Jaggard Landie Glen Orchy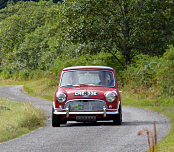 Lamotte mini in Glen Orchy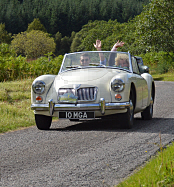 Paterson MGA
More photos from
Andy Thomlinson

Crofterra Pandemonia - 5 & 6 September

Story - Jim Paterson. Photos Jim Paterson, Andy Thomlinson




Preparing the cars for the start at Fort William


Crews gathered under blue skies and sunshine for the start of Highland Car Clubs 2015 Crofterra Pandemonia on Saturday 5th September in Fort William. A great selection of classic and sporting cars, with some never done it before crews, including Brain and Jackie Hodges in their MGB Roadster, and Andrew and Josie Smedley in their Triumph Stag all the way from Nottingham. They all adorned the Ben Nevis Hotel car park as the drivers fettled their steeds in preparation for the first leg of some 200 miles down the west coast of Scotland.

Colin Jaggard's head seemed to be more buried under the bonnet of his Land Rover Defender 90 than most others. Now Colin's Landie is no ordinary Defender. A 4 litre V8 fed by a couple of big SU carbs makes this a real beast on the road and can catch most classic cars with ease. However Colin was suffering real misfire problems, which started on the way to the start. "I purposely put a new coil on this earlier in the week"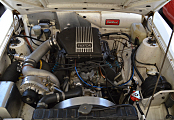 commented Colin as he hunted for a spare. I remember the 2010 Crofterra where we were under the bonnet of his 1956 Morris Minor solving similar ignition problems on that occasion too. Replacing the new coil with the old fixed the problem. A guarantee refund on the cards I can see. No such issues for the supercharged 4 litre V8 500bhp Ford Cortina Mk2 of Chris McCulloch and Michael Skelly. This monster is usually at home on the drag strip. What a great noise though when pressing the loud pedal.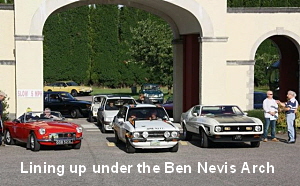 We studied the road book Dave Spence had put together, which was a mix of map with superimposed tulip instructions at key junctions. Dave has used is design many times and it works well, better than tulip only which if you lose the place can leave you with no idea where you are. He also added a Gazetteer highlighting interesting places and views on our route.

Roddie Main and Dave Spence flagged off the 57 starters,with Jimmy 'Alfa' MacDonald leading the way in his 2600 sprint, to take a few photos of on route. We headed south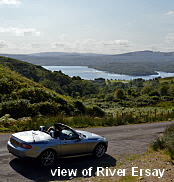 toward Ballachulish, to Appin, passing Castle Stalker sitting proudly in Loch Laich by Loch Linnhe. No sign of Monty Python who filmed the 'The Holy Grail' there. We then took the first of many single track loops by South Shian before crossing Loch Creran at Creagan bridge. Not long before we were off the main A828 heading for Bonawe. I was not the only one to wrong slot into Barcaldine House which was just before the Bonawe junction. Tom Niven told me he had quite a few followers drive through the gates behind him to the big house! The drive through Gleann Salach was magnificent offering some fantastic views over the River Esray and Loch Etive. as we climbed up the pass and down toward the Connel bridge, and the Falls of Lora.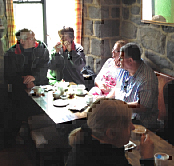 No sooner were we over the bridge before we turned hard left over the moor, with its blind summits, to Kilmore, bypassing Oban on the coast. Rejoining the main A816 provided a chance to open the throttles a bit and relax. I pulled in at the Culfail hotel in Kilmelford after spotting a few classics lined up the car park. Ian and Catherine Higgins in their MGB roadster and Tom Niven in his MGF were enjoying a coffee stop, so we joined them. Unfortunately Ian had eaten the last scone, so I had to do without!

Another wrong slot as I missed the turn up to Loch Avich. not too far before penny dropped and turned round to get back on route. Reaching Loch Awe we headed south through Dalavich to Ford, taking in some great views over the loch, rejoining the A816 to Lochgilphead, crossing the Crinan Canal..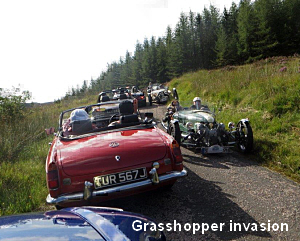 Reaching Lochgilphead we continued down into the Mull of Kintyre. This was a first both for the event and for me as we took some of the single track routes over to the western edge of the mainland. Tight corners and blind summits were the order of the day so drivers had to keep their eyes peeled for oncoming cars, tractors and yes buses. A few breathe in moments as dived toward the verges, particularly when we met a tour of some 40 Grasshoppers coming at us. These 3 wheelers are similar to the Morgan 3 wheeler cars, sporting anything from 2CV to Moto Guzzi engines in front of the radiator grills. CCHMSC member Tom Rae is often seen on our events in his, come rain or shine. Thanks to Tony and Shona Leese in their Honda S2000 for this photo, with the Hodges MGB up ahead..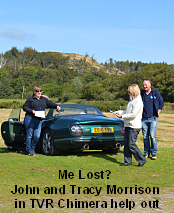 However I still managed to wrong slot, ignoring my co-drivers instructions (Oops). I saved my embarrassment by catching a fellow Crofterran's in the shape of John and Tracey Morrison in their TVR Chimera pulling into a field. What views we were rewarded with. Jura and Islay were visible across a clear calm sea, under a cloudless sunny sky. Our TVR friends put me straight. Lost who's lost. No such thing on the Crofterra. Simply an opportunity to explore nearby interesting places! The Gazeteer feature in Dave's road book meant lots to see on the way round.

The Mull of Kintyre heads all the way down to Campbeltown but we looped back when we reached sight of the island of Gigha, heading back up the eastern side of Kintyre to Lochgilphead.

The route headed into Kilmichael Glen to Loch Awe on the south side to Cladich and Dalmally, signaling the final leg for the first day as we used the A85 back to Oban for the overnight. Exhausted but what a great day. I was glad to see Ian Smith had arrived with his Hillman Imp. Unusually he had not been forced to stop to take it apart anywhere at all. Daughter Tracy in her Riley Elf was also going strong.

The evening get together in the Rowantree Hotel in Oban gave us plenty time to swap stories before Roddie got up to start the traditional raffle. Lots of interesting and unusual prizes on offer, but I failed to have the tickets for either the bottles of wine, or whisky. By the end of the evening some £650 had been raised for Maggies Centre (Inverness) for cancer support, and Woodlands Centre for adults with Dementia and Alzheimer, which would extend to over. £1200 by time the second raffle at the finish venue was completed.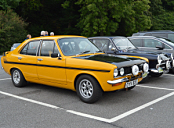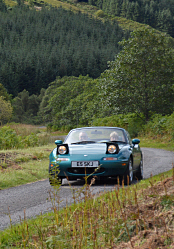 Sunday morning awakened with a sea mist which had cleared by time we met for the restart at 10.00am. Nice of Highland Club to arrange an easy start, being kind to those who may have over indulged the night before! The mini of Willie Preece and Graeme (Hawkeye) Finlayson was sounding quite throaty as we headed out of Oban on the old road to Taynuilt, climbing past McCaig's folly, looking like the Colosseum in Rome. No gladiators today though. These little used roads have some great open sections, even if they are single track, and some of the more enthusiastic drivers used them to clear the cobwebs from both themselves and the cars. Adrian Harper found his Ford Mustang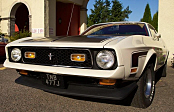 had plenty of torque and grunt to keep up, but sheer size was a problem. Never attempt to keep up with HCC crews, especially in hot Mk2 Escorts, which is where it came to grief for Adrian. Bottoming out after a slight 'yump' fractured the gearbox casing leaving vital fluids on the road. Retiral and return home to North Yorkshire was on the cards. Real pity as this is the first we have seen Adrian for a few years. Let's hope we see him again soon, hopefully in some other exotic classic machinery.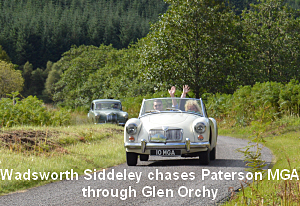 Once back on the A85 the crews could relax for a few miles on their way to Glen Orchy. This popular motorsport loop alongside the River Orchy was unusually quiet this time, missing the motor home brigade coming the other way. After the 10 mile drive to the top of the glen it was back to Tyndrum and the Green Welly, where a few crews had pulled in for a coffee stop.

Fully refreshed we pressed on to Crianlarich and along to Killin, through Glen Dochart, under the gaze of Ben More. We took a white at Auchlyne crossing gated roads. After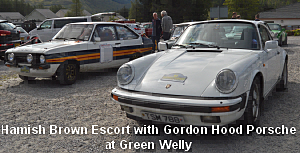 Killin we cut off toward Bridge of Balgie, passing Ben Lawers and the dam. At Fortingall we once more met a selection of Crofterran's had pulled in for refreshments. Mags and Don Campbell in their Redish Ferrari 308 were there, and the car and crew will be with us on the Montagnes de France in a couple of weeks. Fortingall is home to the oldest tree in the UK, a Yew which states 5000 years old, but experts reckon nearer 2000. It looked old to me, almost as old as Dave and Roddie, as it bathed in the sun in the churchyard. Legend has it that Pontious Pilate was born in the shade of its branches. Hope he enjoyed the local hospitality which we did.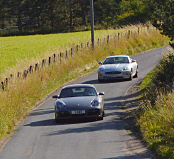 With Schiehallion in our sights we drove toward Loch Rannoch, visiting Kinloch Rannoch, as we pushed on through the Grampians to Trinafour and the A9 at Dalnacardoch Lodge. Jumping off the A9 past Dalwhinnie distillery we took a loop by Laggan to Kingussie preparing for our final 'loop' by Feshiebridge, Coylumbridge, Boat of Garten, Carrbridge, where I caught Balmore and Cawdor. Tom Niven and Karen Wilson in the MGF came to grief when they picked up road debris that sliced a water hose losing all the coolant. A recovery and repair in progress. The rest of us pointed our bonnets toward Inverness and the finish at Fairways.





Presentations for the finishers and a great buffet meal with lots of stories to be told.



Just how Dave and Roddie will top this Crofterra route is hard to see, but I'm sure they will come up with something just as exciting for next year, when I hope we will see you all again for the 12th running of Crofterra Pandemonia 2016.

Jag chases Porsche toward Carrbridge. Avenger and Ford Cortina in Glen Orchy.


Updated 9 September 2015
Webmaster