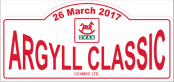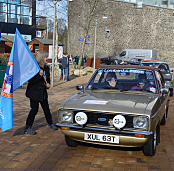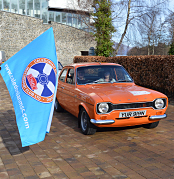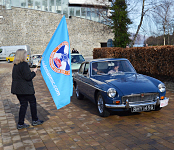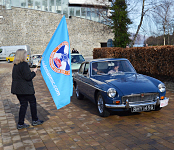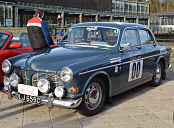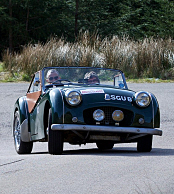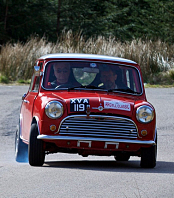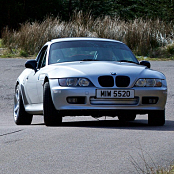 Graham Morris Z3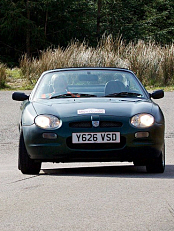 Niven MGF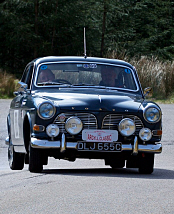 Craig McGibbon on RBT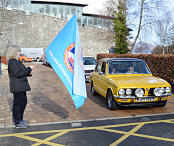 Ferguson Dolly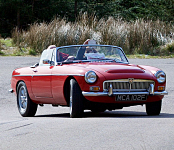 Chapman MGC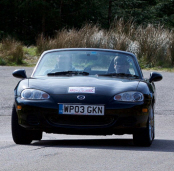 Reuben & Jacob Phillips MX5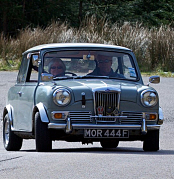 Wilson Elf on RBT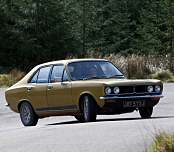 Shannon Avenger on RBT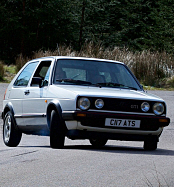 David & Anne Scott on RBT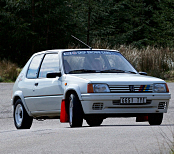 Marshall 205 Rallye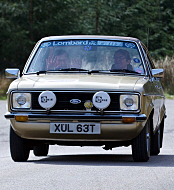 Robbie 'no hands' on RBT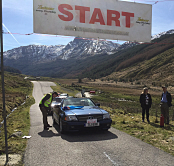 Roddie Main starts the RBT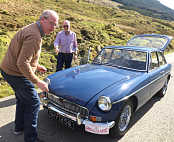 Sheridans pop the bonnet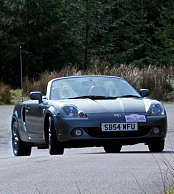 Stuart Cobb in Toyota MR2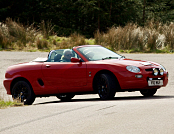 Tom and Marianne Dromgoolw in MGF on the RBT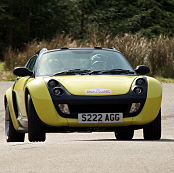 Betteley Green Smart

Argyll Classic - 26 March

Report - Jim Paterson, Photos - Andy Thomlinson, Jim Paterson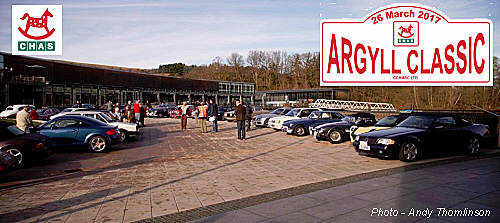 Over 30 entries gathered under unbroken sunshine at Lomond Shores on Sunday 26 March to start the 160 mile tour of 'Argylls Secret Coast'. With classics from the sixties through to more modern sporting cars the day was set for some great motoring.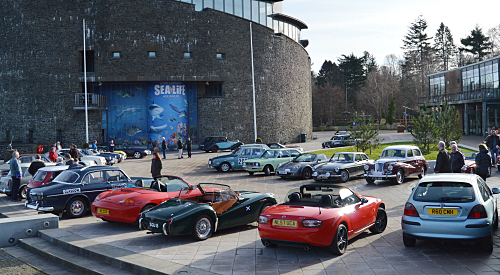 Our signing on was once again managed by Rona and Karen, who are a dab hand at keeping the crews in line! Most now know what to expect.

Under the morning sunshine we were able to admire the John and Julia Mellon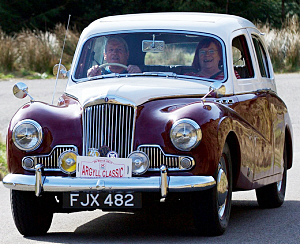 magnificant 1974 Mk1 Escort RS2000, just refreshed after its winter slumber. William and Valerie Pollock in their Triumph TR2 were glad to see the sunshine, taking the lead to drop the softop. Donald and Margaret Campbell arrived from Inverness in their 1955 Sunbeam Mk3, one of the first cars to appear after dropping Talbot from the name. Always good to see Chris and Mary Paton in their bright red Mini Mk1. Hope to see them out an about again this summer.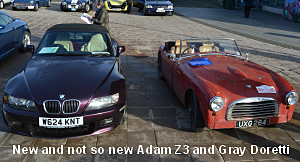 Bill Telford from Classic Car Tours welcomed the change to taking part, rather than organising, bringing his 1963 AC Cobra 289 whose beefy V8 would light up the road, both for the eyes and ears! He would find Quentin Gray and Dorita Orr in the 1954 Swallow Doretti a challenge later on. Though looking somewhat like a 'barn find' Quentin told me that the Doretti chassis was in top condition and the drive train just short of stage 2 tuning.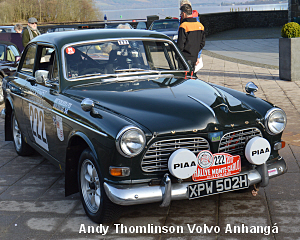 We were graced by not one but two Volvo 122S Amazon's that have successfully completed th monte Carlo Historique. Carig McGibbon teamed up with Karsten Brown, normally sitting alongside Ranald White in the Rover P6, whilst Andy Thomlinson brought along 'Anhangá'. Andy stopped over at the Rest and be Thankful and took all the photos of the cars as they pulled round the top hairpin of the hillclimb.

Ian Close and Chris Macdonald brought the 1967 Frontline MGB LE50, the reincarnation of the original MGB, brought professionally right up to date. Always good to see a Riley Elf, and Norma and Jim Wilson's example is one of the few left running. He told me only around 300 are left in the UK. A quick 'Google puts that at 344, and dropping, in 2016. The pair use the Elf a lot in the summer, waving the flag for the marque.

MG were in line again, this time David and Fiona Chapman in their 1968 MGC. Holding steady at some 1000 on the road. Still with MG, this time Stuart and Graeme Sheridan in their 1969 MGB/GT. I met up with them at the Rest and be Thanksful and the car was missing quite badly making it difficult to get away from thestart line. A trail of water on the road did not look good. Bonnet up and a reseat of the SU carb dampers helped, and th ewater temp was not above normal. Off they went slowly to try and clear the fuel flow.

Hilman Avengers are becoming a rare sight on our roads, most having succumbed to the rust worm. Patrick and Pauline Shannon brought a 'borrowed' 1971 example which looked in fine fettle.


Graeme and Beth Cargill brought their little 1973 Toyota which looked good, and ready for the season. George and Elizabeth Ferguson have been seen several times in their 1978 Triumph Dolmite Sprint and the Argyull was a good shakedown for the 2017 season. Robbie and Margaret Bulloch in the 1978 Escort is a great sight, and today he would almost pass his front door in Strachur on route. David and Anne Scott flew the German flag in their 1985 VW Golf, continuing the European and international flavour of the tour, while David and Marion Marshall flew the Frernch tricolour in their Peugeot 205 Rallye .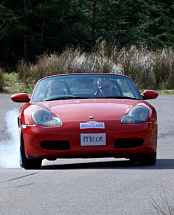 Craig and Rod Ritchie brought a Porsche 911 in place of their Skoda 136 ex works rally car. A spare part did not arrive in time to bring the Skoda along. The omen would not be good for the Porsche. Already sporting an unusual number plate after meeting a pheasant on the same flight path, coming directly at them, on the way to the start, took out both. Pheasant and number plate, last seen spinning over a hedge! Their troubles returned later on with a split brake pipe after bottoming out on the Rest and be Thankful. Running repairs kept them going but eventually forced them to retire later in the day. Hope to see the Skoda next time out.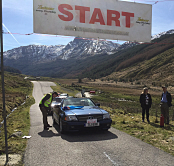 The Sunbeam Inverness crew were joined by roddie and Sylvia Main in their 1995 Mercedes 320SL. Dave and Maureen spence brought their recently acquired 2002 BMW 2500, which is destined for the Dolomiti Sfida later this year. Unfortunately Dave felt unwell the previous night in his overnight hotel, and was unable to cross the start line. Good news is he had recovered sufficiently to attend th eclub AGM on the following Thursday.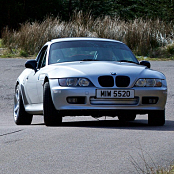 We missed Darren McGuiness in his 1998 BMW Z3M, who along with co-driver Simon Crowe dropped out at hte last moment. He did say to keep his entry fee and donate it to the CHAS raffle collection. Thanks Darren, a real gentleman. However Ron and Jan Adam brought their 2000 BMW Z3. This is a quick machine and Ron enjoys giving it a long lead on the long straights. Still with Z3 we saw Graham Morris and Kenneth Willamson start in a 2002 example.

The MG's are never too far away, and Tom and Marianne Dromgoole arrived in the MGF, freshly MoT'd and sporting bigger brakes on the back. Ian and Catherine higgins had hoped to arrive in their MGB, but th ewinter cobwebs got the better, and so switched to the 2002 Rover 25. THe final MGF of the day was Tom Niven and Karen Wilson. As orgnisers they strictly don't count, but they were going to enjoy the sunshine, as opening car, come what may. Karen did look a bit sun reddened by the end. Ran out of factor 50 by look of her !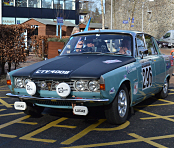 There has to be a Mazda MX5 somewhere and we welcomed Reuben Phillips and son Jacob, in the 2003 example, with Charlie Young and Eddie Hawkes sporting a 2007 model.

Margaret Betteley and Andrew Green showed up in a Smart roadster, while Stuart cobb brought his toyota MR2.

Ian and Ann Sinclair brought their 2001 Audi TT along, while late entry Ranald White brought his Monte Historique 2007 top brit entry Rover P6 with Fred Douglas navigating.

Our oldest entry was the French 1938 Hotchkiss crewed by Branislav Sudjic and Gesa Walker. The pair are great supporters of the club events and often arrive in wonderful examples of cars from the 20's and 30's, be it Delage or Bugatti, always a treat to see.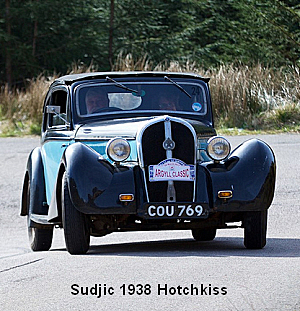 Our first visit took us to the iconic Rest and be Thankful hillclimb where Diane and Stephen Kinghorn provided a warm welcome to all the crews. Though we had secured and paid for access to pass across the forestry land to reach the Hillclimb section, some 'jobs worth' arrived in his giant low loader, just before our crews, and was determined to unload his cargo right in the middle of the approach road.


Well done to marshal Brendan Mackinven for his 'negotiating' skills to overcome the situation with the minimum of delay. The start line was marshalled by another local keen classic enthusiast, Kevin Bax. With CCHMSC committee member Tom Niven at the finish line at top of the Rest. Quite a number of walkers took time out to admire the selection of cars, some of which let their exhaust note tell everyone they were on their way up.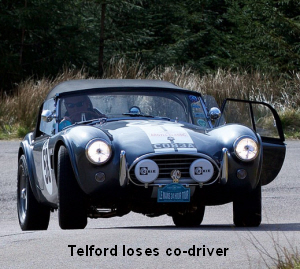 Our route headed through Hells Glan then south past Strachur into the Cowal Penninsula. Cutting over to Ardentiiny brought us to 'Argyll's Secret Coast' alongside loch Long, looking over to Coulport home to the Trident nuclear warheads. No sparks please! Continuing we hugged the shore of the Holy Loch, before heading west, skirting Loch Striven, to reach Ormidale.

Heading South again beside Loch Riddon, to the Kyles of Bute and Tighnabruaich, where some stopped for a welcome coffee break. Sticking to the Kyles of Bute coast we reached the southern tip of the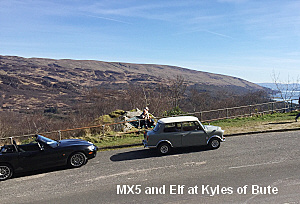 peninsula at Ardlamont before turning north toward Portavadie, on the shores of Loch Fyne. We continued alongside this longest sea loch in Scotland passing Otter Ferry, another coffee stop, before arriving at Cairndow on the A83 and the run to the finish.

The last section to reach the finishers a major challenge in itself. The road alongside Loch Lomond toward our finish at Dumbarton can be a bit busy on a Sunday afternoon (I blame all these Sunday drivers, O, and classic car clubs too). Being Mother's Day only exacerbated the length of the queue, reaching Luss where we joined the tail end. Local driver Tom Niven was just in front of me and we both bailed out over the Haul Road to Gairlochhead, to hug the side of Loch Long toward Helensburgh and into Dumbarton. Whilst not entirely traffic free it did save sitting admiring the view of Loch Lomond, while going nowhere!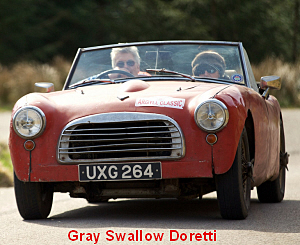 As organisers we should have been at the finish venue first, but we ended up nearer the end. However we soon got organised and the meal provided by the Dumbuck Hotel was well received. With each entrant receiving a momento of the day we ran a raffle to raise funds for the Children's Hospice Association Scotland (CHAS). A range of prizes, with some especially for the ladies, it was Mother's Day after all, was topped off with a bottle of gin, and a couple of bottles of the 'amber nectar' one in the shape of a Loch Fyne whisky, very appropriate as we had driven round the Loch. The other top prize was a Single Malt, cask strength (careful with that one). Both bottles of whisky were
donated by Brendan Mackinven who we met earlier at the Rest, and he has given us more. Join us on future events where our raffle at the end will have some more of this pot of gold from Brendan. The raffle raised a total of £200, and together with Darren McGuiness entry made a total of £240.

Andy Thomlinson's selection of photos from cars heading up the Rest and be Thankful.
Remember to check out the Red Hackle Tour which explores the roads of Angus on May 7. Starting at the Black Watch museum in Perth the route covers many of the places made famous by this prestigious Scottish regiment. Explore military history on this brand new event in the CCHMSC calendar, put together by three of our well experienced club members, George Shand, Ron Adam, and Duncan Massie.

Lots more events to follow. Check them out at the Events page


Updated 2 April 2017
Webmaster